For most political candidates, the end of a campaign is the end of the line. For Albuquerque native Gus Pedrotty, 23, the end of his 2017 mayoral campaign was the beginning of a greater community conversation.

"I mostly took away that communities feel disempowered by government because we believe we don't know enough, and that's because the information isn't easily accessible," Pedrotty said.

Though Pedrotty didn't win the election, there were still some important things he and his team learned through the experience and took to heart.

"It was just a group of friends and I who were really learning how to apply our education that we were getting at UNM and looking at our community, talking about lived experience and what it meant to be involved in conversations related to services that we're closest to," Pedrotty said.

He describes campaigning as something he and his team were unprepared for initially, but they pushed through it and eventually found their way because they believed their lived experiences made them qualified to run.

"We also really pushed back on the idea that no one really understands what good experience for government is. It's either you've been in government before, or you're a business person. And neither one of those things I think really resonate with people," Pedrotty said.

After the campaign, Pedrotty's team got together for a post-mortem. He says as the get-together was ending someone asked a question.

"Now that we know what we know, do you think we'll ever be brave enough to do it again?"

No one walked away from that question. This was the inception of Qworks.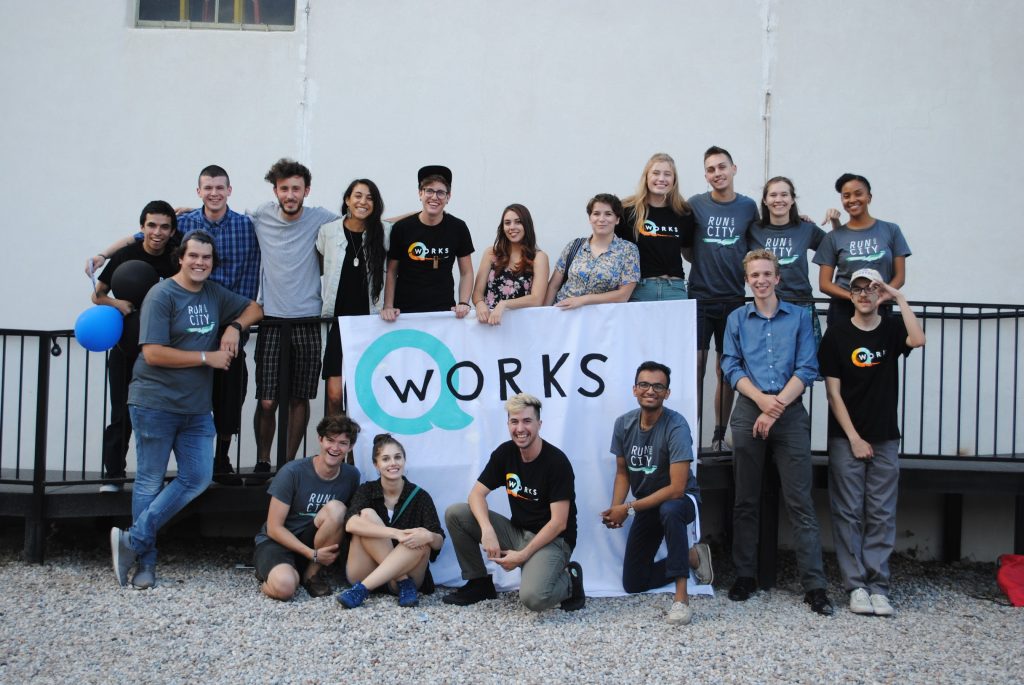 "Qworks is an authentic attempt to return campaign resources into communities. It's a page that goes over how the city works. Where anyone can show up and contribute and make content that explains what something is in the city, how it structurally works, and if you're interested, how you can get involved," Pedrotty said.

Qworks exists exclusively on social media, predominantly Facebook because the platform allows for conversations in the comment section. After the election, the social media accounts that were previously used for Pedrotty's campaign were then transformed into the Qworks pages.

The group is entirely volunteer driven. Currently, the team is focusing its efforts on a video series called 60 Second City. Each video project focuses on one topic, and is usually related to a city service that community members might not know about. Each video is 60 seconds long and runs in a three-part series per topic.

There are teams for each project that are made up of between six to thirteen people. Those who wish to be content creators can write the script, research the information and are then paired with a videography team.

Josh Romero, who filmed the videos released on social media for Pedrotty's campaign, is also an active member of Qworks.

"The best thing we could see out of Qworks is knowing that it has enabled people to play an active role in their city government in whatever capacity that is," Romero said. "It's to give people a platform either to share their knowledge, or to empower people to actually make change in their city by having the knowledge to know what to do."

As for Pedrotty's future in politics, he doesn't know if he'll run again but he will remain active in Albuquerque.

"I will be involved with politics in my community as far as it's involved with making sure information is accessible, making sure people feel supported if they choose to run or understand they are already at a space where they can run," Pedrotty said.

"Politics shouldn't be about parties, it shouldn't be about campaigns," Pedrotty said. "It should be about communities effectively communicating to create the environments they want."

Anna Padilla is a reporter for New Mexico News Port. She can be contacted on Twitter @AnnaLPadilla.