By Dalton Padilla / NM News Port
Dominic Galaviz enjoys gardening and found plenty of time for it this year — including visits to Alameda Greenhouse, one of the local nurseries seeing a swell of business despite COVID-19 restrictions.
"This greenhouse and others have been so helpful during the pandemic — to keep busy and feel like my time is not spent only indoors," Galaviz said.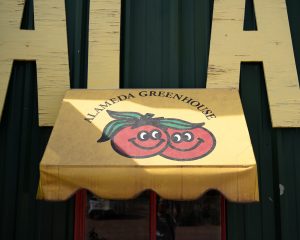 Nationally, the agriculture industry is faring better than many other sectors of the economy. It has an unemployment rate of 5.6 percent compared to the national average of 8.5 percent, according to the U.S. Bureau of Labor Statistics.  
Alameda Greenhouse has served Albuquerque's North Valley since 1986. Owner Denise Warner said she is proud of how well the greenhouse has been doing abiding by the state's COVID-19 guidelines.
"We anticipated that it would be happening, so we implemented social distancing, hand washing, signage, and internet and phone orders," Warner said. "We did a good job with the current restrictions." 
Warner said the greenhouse has seen an increase in popularity and economic growth despite the pandemic.
"Our business is doing better than last year and that is due to people being stuck at home to improve their quality of life," Warner said.
Although Warner and her team implemented changes to abide by guidelines, they were briefly shut down during the all-important Easter weekend. The greenhouse told the state that it was a crucial part of the agricultural sector and should be open under the state's essential business guidelines.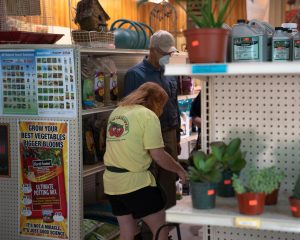 After speaking with the state, the greenhouse was allowed to stay open because it was deemed essential.
The greenhouse is seeing a higher number of people buying plants, seeds, soil, and trees. In fact, demand has been so high it is causing some shortages, according to clerk Veronica Eash.
"A lot more people are finding they are enjoying gardening, growing their own food," Eash said. "However, that did create a seed shortage. It was almost like hoarding groceries." 
Eash said they got so busy that they had difficulties processing online and phone orders.
"Trying to pick out what you think the customer is going to like…we were not prepared for the time, resources and employees it would take to be able to do that," Eash said.
The other problem with being so busy during the pandemic is finding people to work. That's been the experience of Jordan Padilla, the general manager of Alameda Greenhouse.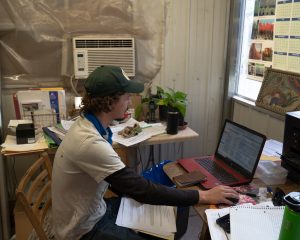 "Hiring people, it feels like the pool is a lot less than normal," Padilla said. "There is not a lot to choose from during our usual busy times."
Padilla said in the past they had several applications a day during the busy months of spring and fall, but this year they were lucky to get one a day. 
Eash said it can be stressful for businesses like the greenhouse to ramp up new ways of catering to phone and online shopping. 
"This is a hands-on buying experience," Eash said. "We were not prepared for how much time and the resources needed employee wise to handle such a situation."
Yet customers like Galaviz seem pleased. 
"I was surprised how much I could grow myself and improve my way of life," Galaviz said. "The process of gardening is hard. But I saw the fruits of my labor and that helped the outlook on this situation we find ourselves in." 
Dalton Padilla is a reporter for the New Mexico News Port. He can be reached on Twitter @journalistdalt or at nmnewsport@gmail.com. 
Editor's note: The reporter is related to Jordan Padilla, the general manager of Alameda Greenhouse.