By Gordon Payne / New Mexico News Port
Some residents of southeast Albuquerque are showing concern after Mayor Tim Keller announced the city's purchase of a former hospital as a means of combating homelessness in the city
"The City of Albuquerque has officially bought the Gibson Medical Center, the cornerstone of our Gateway Center network," said Keller during the announcement of the city's purchase. "In total, this represents the largest capital investment that Albuquerque has ever made for the unhoused."
The $15 million purchase of the 570,000-square-foot medical complex is meant to help an estimated 5,000 homeless people in Albuquerque. Part of the center will provide shelter, food, water and safety to those in need. However, the center is not just a shelter.
"This is never meant to be permanent," Keller said. "It's meant to be a gateway to services that can then lead to people enabling and changing their lives."
The city says Gibson Medical Center is already home to several behavioral health programs and is well equipped to facilitate those who are living on the street. 
However, some residents of the areas surrounding Gibson are concerned that this decision was made without consulting them.
"I just don't think it was fair that it was thrown onto us without getting any input or allowing us to hear about it or allowing us to say something about it," said Tony Lopez, a resident of the Siesta Hills neighborhood who is concerned about crime and safety. "It's really frustrating for us because we already have an issue here at the present moment and they've got to find a better place which is away from neighborhoods."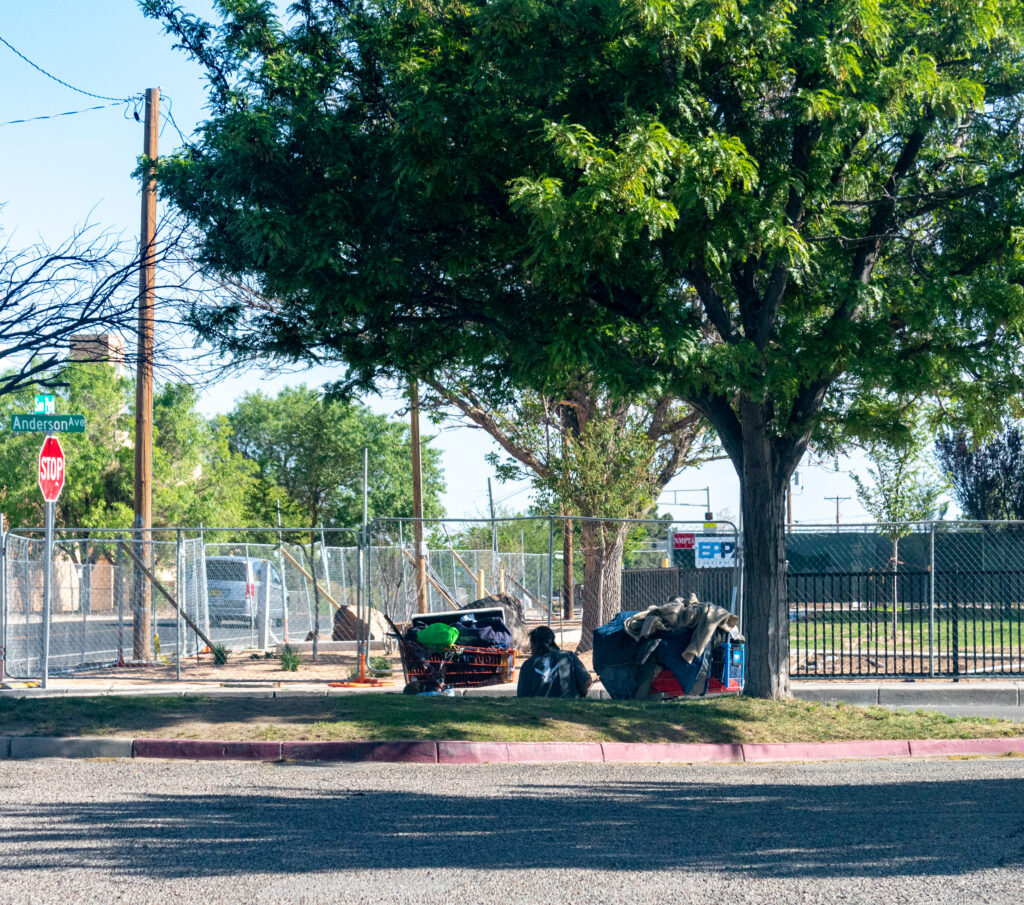 The city's plan to buy the Gibson Medical Center was announced in December and is, in part, addressing the promises Keller made to quell the issue of homelessness in Albuquerque during his campaign for office in 2017. This is not the city's first endeavor to build a gateway center for the homeless. In 2020, there was a proposal to use land owned by the University of New Mexico to construct an all new facility. However, the proposal was ultimately denied after students and neighbors of the university expressed concern for the well being of the area.
"There's a lot of people that say, 'not in my backyard' but can say, 'yes we need homeless help.' The problem comes when the mayor put out the survey asking residents where should this go, what are the services we need, what are the qualifications," said Tamaya Toulouse who also lives in the Siesta Hills neighborhood. "If we're going to house and train and help the homeless, it has to be in a responsible way with an actual plan and that's what we're asking for — a plan that has community input that they actually have to take into account."
Mayor Keller says the city and its Homeless Coordinating Council plans to take community input, which is now underway. 
"For us, this is actually about doing something," said Keller. "Not just talking about it, not just discussing it, not just arguing about the details."
Toulouse explained that her worries are based on the concern for the homeless population's accessibility to the center. The Gibson Medical Center is far from the city center and lacks the necessary infrastructure to transport those who need help. 
"For us, this is actually about doing something. Not just talking about it, not just discussing it, not just arguing about the details." – Mayor Tim Keller
However, Carol Pierce, the Director of Family and Community Services for the city, explained that this is simply the first step in a multi-site approach to combat this issue.
"In our discussions with the community it has really become clear that a multi-site strategy is what will work best in our community for providing this system of care" Pierce said. "We've been working with community members since 2019 to address this issue and I think some people don't realize this is only the first step in a larger plan, but we need to start somewhere."
In 2019, Albuquerque voters approved the city's proposal to make this historic investment for the unhoused and expand the City's capacity to support individuals as they transition to stable permanent housing.
A few days after Keller's announcement, a group of protestors from the surrounding neighborhoods gathered outside of Gibson Medical Center to protest this move by the city.
"You're not going to do that in our backyard, the way you want to do it," said Lopez, who attended the protest. "You need to talk to us first, I know what it is, but you're not going to do something over here 24/7 and continue to affect our children and our schools and our community."
The city led months of study and extensive public input and created the Homelessness Coordinating Council together with Bernalillo County and the University of New Mexico. Kinsey Cooper, the Public Information Officer for the city, explained that while she understands community members' frustrations, the city has taken the time to address their concerns.
"Community engagement is a key component of the next steps for this project," Cooper said. "However, we could not begin this process before acquiring the building for many reasons, including the fact that some legalities were involved. This protest is being held only one week after closing, which does not allow much time for any amount of engagement. Within the past week we have already reached out to every neighborhood association in the surrounding area, elected officials and key partners and will continue those efforts to reach other stakeholders."
The process plans for a multi-site Gateway Center Service Network model to expand on the capacity of the existing system of care, provide 24/7 emergency shelter, and give individuals access to long-term services that will reduce the number of people living on the streets. The newly acquired Gibson Medical Center is now positioned to be a cornerstone of that network.
"Give it a chance," said Khadijah Bottom, president of the San Pedro Neighborhood Association who is in favor of the shelter. "Let's give these people on the street a chance before you're blocking something that hasn't even opened because of your fears."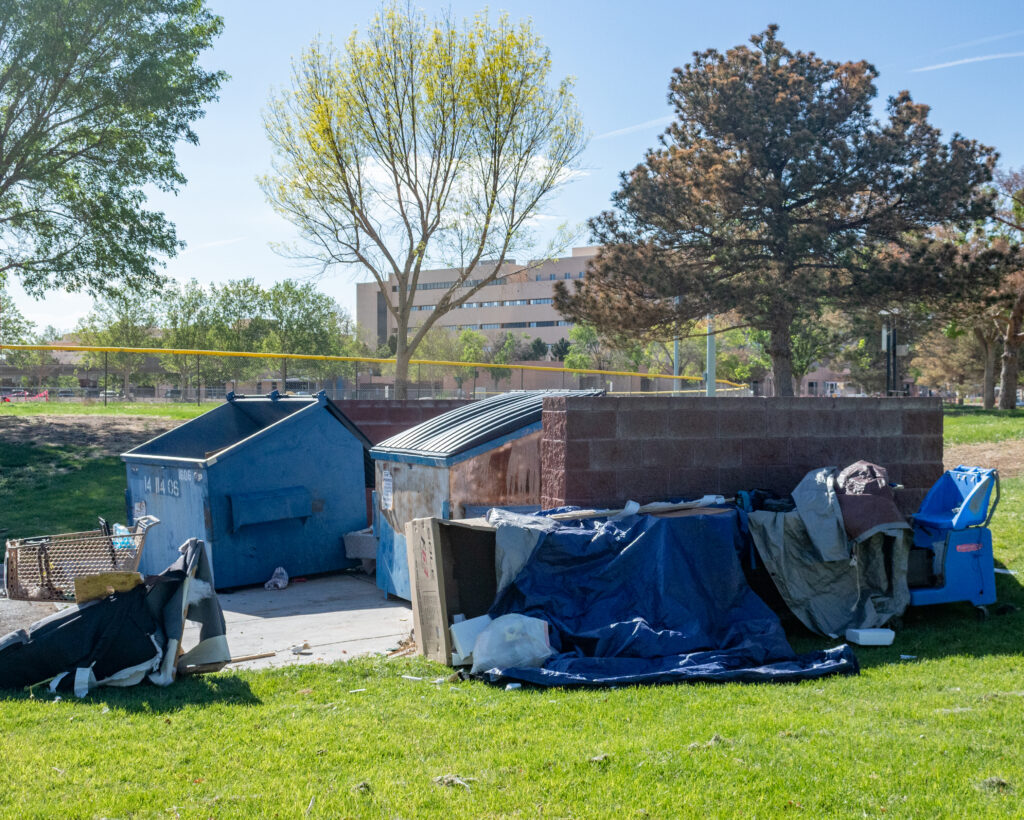 The mayor did not give an exact date when the Gateway Center would open. In his budget proposal, it would cost nearly $5 million per year to run.
The bulk of the funding will come from city funds, which amounts to $13.5 million of the $15 million price tag. Another $1 million will be provided by Bernalillo County. Additional support for the project comes from state capital outlay allocations — including $500,000 from State Sen. Katy Duhigg, according to a news release from the Senator's office.
Local businesses such as Bank of Albuquerque, French Funerals and Cremations, New Mexico Mutual, PNM Resources and Presbyterian Healthcare Service also contributed to the purchase, according to a news release.
Keller said $500,000 of city funds will be dedicated to renovating the facility. 
The city looked at other locations near Coronado Park and areas near the University of New Mexico but ultimately chose Gibson Medical Center because the project wouldn't require new construction, which was viewed as a significant advantage.  Keller explained that the issue of homelessness has only gotten worse during the COVID-19 pandemic.
---
Gordon Payne is a student reporter for New Mexico News Port. You can follow him on Twitter @GordonPayne18