It is decided that judges will now have the authority to deny bail for dangerous defendants after New Mexico voters passed a constitutional amendment Tuesday.
The amendment passed by a wide margin — 88-12 percent. The amendment previously passed the NM State Senate in February.
Senator Craig Brandt voted against Senate Joint Resolution 1 in February but recently changed his view on the issue.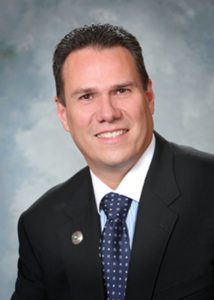 "I voted yes on the ballot," Brandt said, "After looking at the amendment I think we have a problem."
Along with denying bail for dangerous defendants in felony cases, the amendment will also allow the courts to release low-risk defendants if they do not pose a risk to the community.
"I looked at it and felt like it made more sense then it did during the session," Brandt said. "I think we've got to deal with keeping criminals in jail than letting them back out on the streets."
Today at the polls, local voter Courtney Ortiz said, "I thought it was smart when it said something about withholding a dangerous person until a trial. I felt like it was smarter and safer."
Another voter felt she was not knowledgeable enough to answer the question. "This is the first I heard about it, I don't know enough so I skipped that question," said voter Monica Perry.
Dave Simon, candidate running for State Senate District 10, said even though people might not be knowledgeable on the topic, the wording of the ballot will still resonate among voters.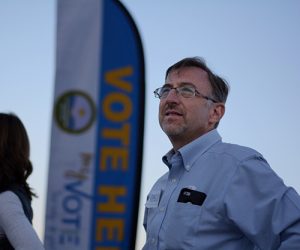 "I think the climate of our community is that a lot of people are angry that some people are getting out, the worst people are getting out because of these circumstances," Simon said.
Since the amendment was passed by the voters, there is no need for approval by Gov. Susana Martinez.
Follow Ricky  on Twitter