By Andres Torres / NM News Port
The City of Albuquerque closed Coronado Park on August 17, displacing the many homeless people residing there.
David Gutierrez was among them.
"One day, they just want to come up to my tent and tell me I'm being kicked out? Man, I have lived here for years without a problem," Gutierrez said. "It just f***ing sucked that all randomly the cops wanted to come here and throw us out. Like why now in the hot a** sun. Just don't make sense."
City of Albuquerque public affairs specialist Katie Simon said the City needed to take action for the sake of the occupants.
"The City decided to close Coronado Park due to the increased crime and risks to public safety for the people living at the park," Simon said. "The grounds had been a hotbed for narcotic usage, drug and sex trafficking, and organized crime."
Simon said the park grounds were being damaged by heavy use and it was becoming increasingly difficult for city crews to keep it sanitary.
"Damage to the park's irrigation system, a dug in-ground pool, pilfered electricity, hazardous trees, and overall lack of sanitation, including a shigella outbreak, posed increasing health risks to the people in the park," Simon said.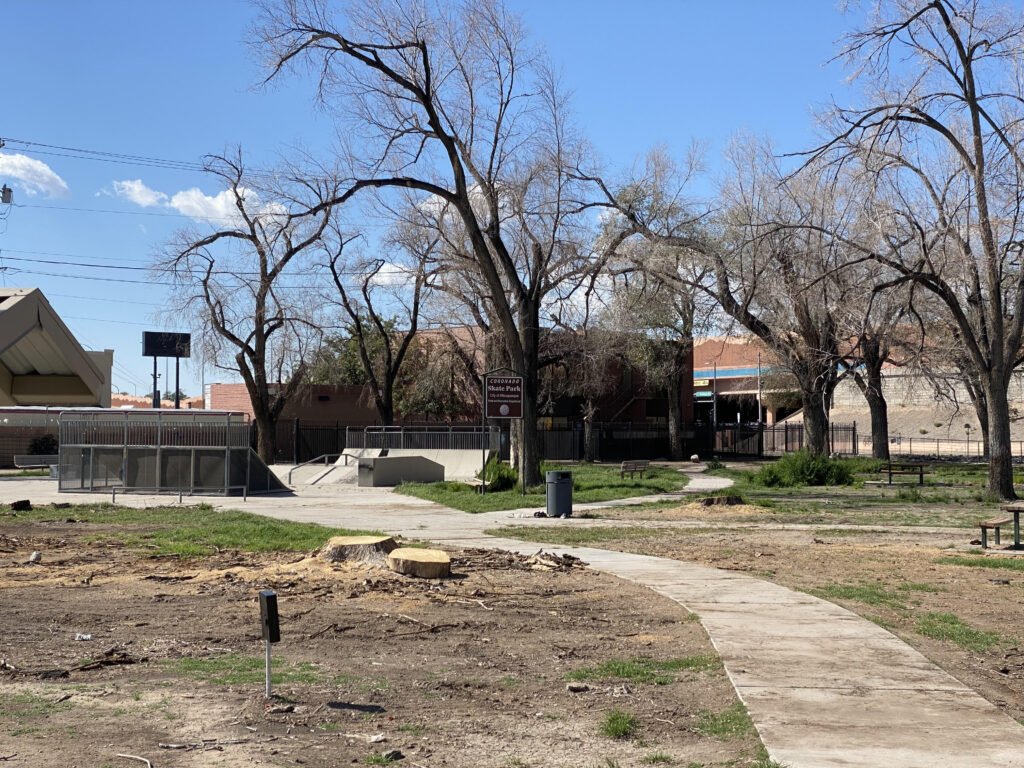 Before closing the park, the City teamed up with ABQ Street Connect to offer outreach programs. Simon said this resulted in them collecting 79 names of people seeking housing vouchers, which could later result in temporary lodging. In addition, the City transported 54 people to local shelters and gave two people rides to return to their homes outside the city.
Venessa Lett, who was displaced by the park closure, said she was not offered any immediate living assistance and refused all future help offered by the City.
"They said in the future I could maybe get a home. Or a place to stay. But I told those people, I need it now. Not later on when I'm dead or gone," Lett said. "You are kicking us out now, not later. I see some people getting hotels and rides and Im not taking that sh**."
According to the City, more than half of the estimated 140 homeless people at Coronado Park accepted assistance. But some declined the City's efforts and decided to leave alone.
City officials are discussing Coronado Park's future. But without enough funding to make a drastic change, Mayor Tim Keller hinted that serious discussion and development will not happen until the next session of the state legislature in January 2023.
"A lot of it is going to have to do with funding and so the timing is going to be based on a fundraising effort – essentially by us – to figure out what we can finance in this area," Keller said. "And that will probably extend all the way through the legislative session because we might have funding asks at the state legislature."
"We are continuing to consider next steps for the park,"Simon said. "which may range from permanent closure, eventual re-opening as a park, or repurposing for other City uses which may include housing, shelter space or an expansion of the adjacent fire station."
For the time being, Coronado Park will remain closed and gated. In addition, the park will no longer be a drop-off or pick-up site for neighboring shelters.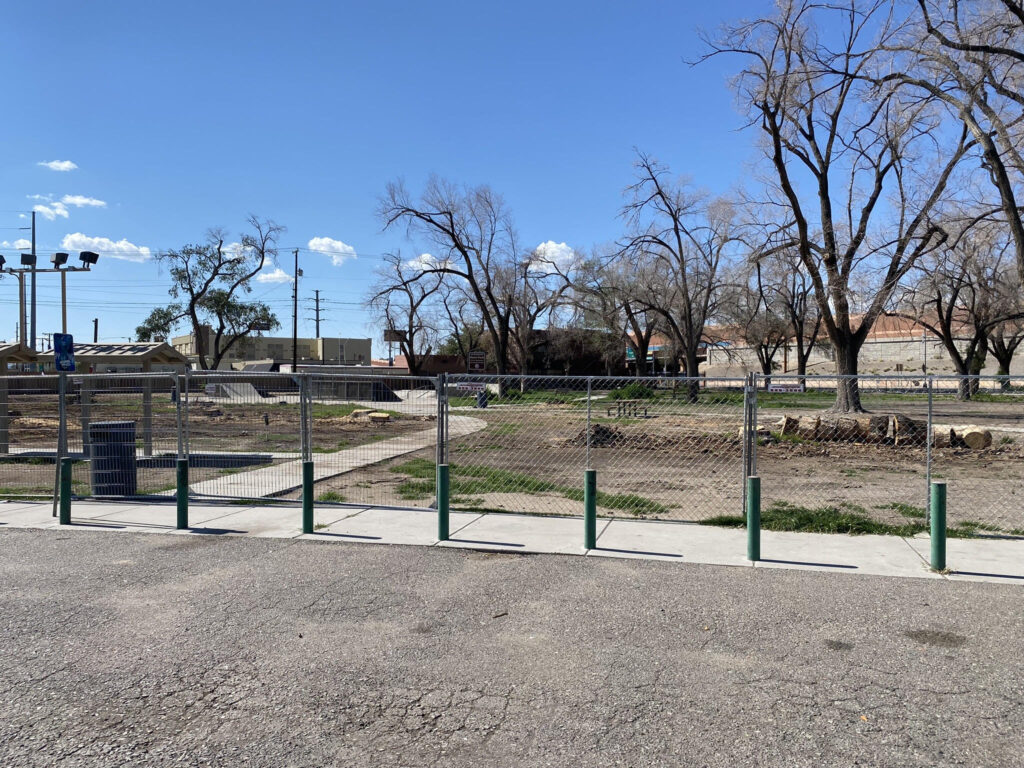 As of September 4th, the City's crew focuses on removing dead trees, cleaning the park, and fixing Coronado Park's irrigation system.
Albuquerque Opportunity Center (AOC) still serves the park and offers its support by assisting people into housing centers and offering emergency shelter.
The closure of Coronado Park comes as the City is trying to address the homeless problem with new initiatives. The largest of these being the pending full opening of The Gateway Center, near the VA Hospital in Southeast Albuquerque. This building, once complete, will offer addiction recovery, job training, medical care, and connections to outreach programs.
Out of all the City's plans, the Gateway Center is the closest to full operation. As it sits, the building is at 80% operational and plans to be completely operational by July 2023. Construction issues and zoning disputes have prolonged the completion.
Simon said the Gateway Center will fill in medical service gaps such as providing a sobering space and or "medical respite." The new project will offer 14,000-16,000 "bed nights" annually for sobering purposes and medical care to 180-240 individuals. The City hopes the new building will divert the homeless population from emergency rooms and jails.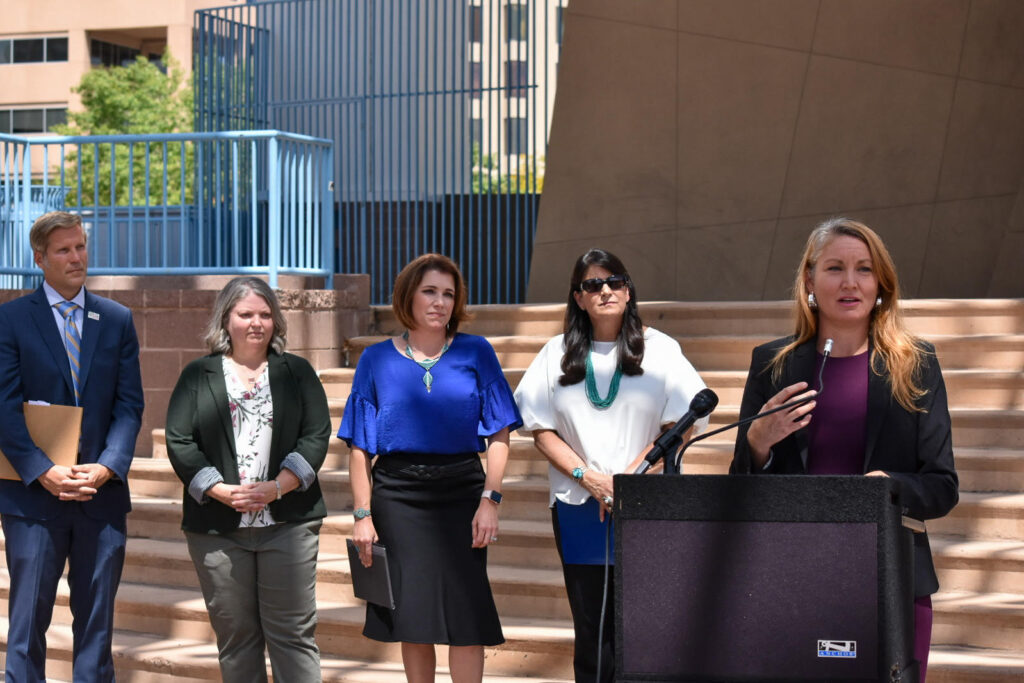 Meanwhile, another bit of good news. On August 31, Albuquerque's City Council announced new funding for a new youth homeless shelter. U.S. Representative Melanie Stansbury said she secured $1.5 million for the youth center's development, bringing the total for that project to $8.75 million.
Andres Torres is a reporter for New Mexico News Port and can be reached at nmnewsport@gmail.com.