By Brigid Driscoll / NM News Port
Miles Kendrick is a starting quarterback for the University of New Mexico Lobos, but he knows there's a lot more to the game than roles and accolades.
That's why he can sometimes be found in the University of New Mexico's equipment room, watching game films.
"I think it says a lot when a guy can go from being Q-B-1 on the field, to coming into the equipment room and start watching football with my staff," said Ashley Nowak, the Lobos' equipment manager.
Kendrick, a 5-foot-10, 205-pound senior transfer from Kansas, is in the spotlight this year as the 1-1 Lobos prepare to meet Texas-El Paso Saturday night. UNM rolled past Maine in its season opener, but struggled on offense in a loss to Mountain West Conference rival Boise State.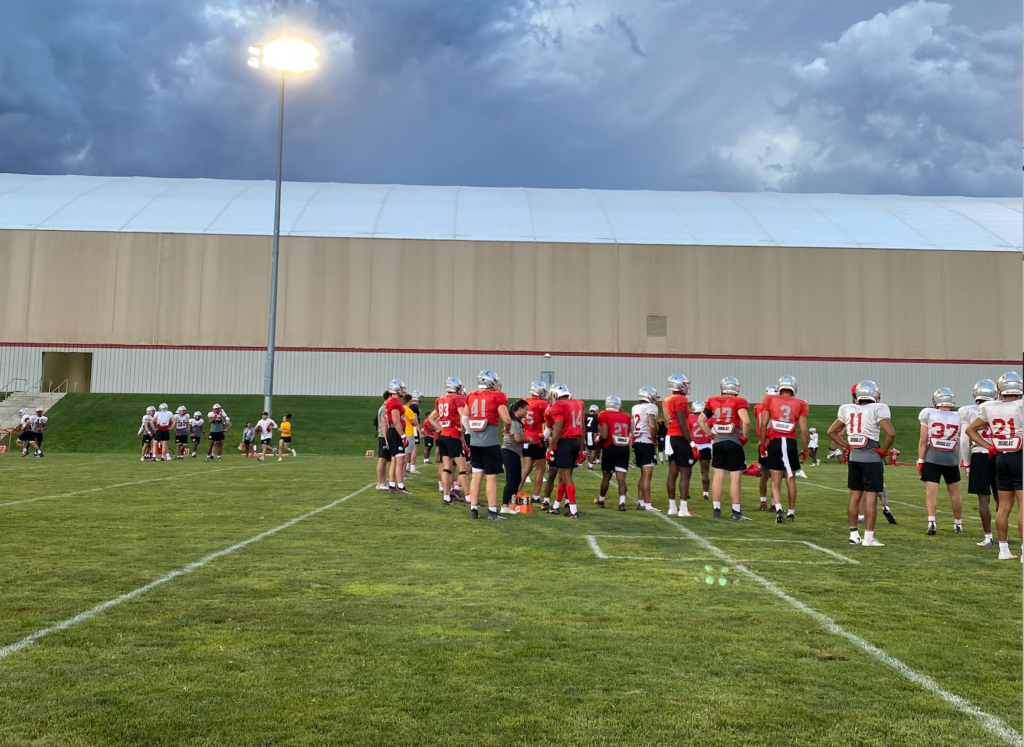 Kendrick said the game people don't see – the miscues on the game film – will be key to his improvement.
"My weakness, I would say, is I need to get better at knowing what the defense is trying to do every play," he said.
"From a technical standpoint… that would be watching more films, so I can be able to see when different blitzes are coming or just know all their coverages," Kendrick said. "I feel like that would improve more security, not throwing interceptions, or making bad decisions because you already know what the defense is trying to do."
Kendrick started four games during his career at Kansas and played 17 games. He completed 61% of his passes and threw for nine touchdowns with six interceptions.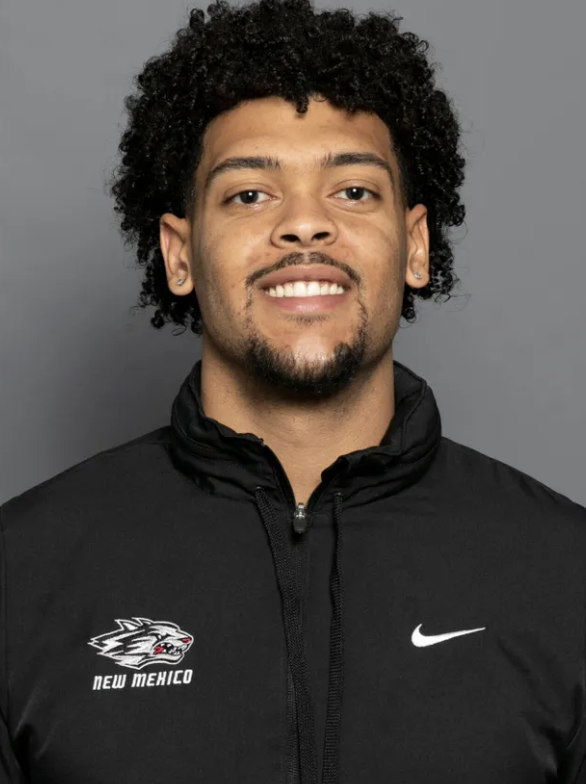 When asked about the most important quality a team can have to win a championship, Kendrick said it comes down to team unity.
"I think they got to have love for each other – as corny as it sounds," he said. "You must have discipline, toughness, and poise because there's going to be times where stuff happens, you hit adversity."
Those who've spent time around Kendrick say he's a natural leader.
"Miles is a great guy," said Jerrick Reed, who plays Safety. "When he talks, people listen, and he backs it up with his play. I respect him on and off the field."
Kendrick has always taken football seriously.
Since he was seven years old, he said, he dreamed of playing quarterback but his coach tried to convince him he was too small.
With the help and encouragement from his father, he had a chance to prove himself on a scout team. Apparently, the coach liked what he saw, because before Kendrick knew it, he was throwing touchdowns.
"Teamwork is everyone being unselfish and sacrificing for the greater good of the team," Kendrick said. "Sometimes we're not playing the roles that we want to play, but there's always a role to be played and even if you don't want to, you need to try to play it to the best of your ability to help keep the team's best interest at heart."
Kendrick's team spirit and confidence will be key to what the Lobo's hope is a winning season. Last year they finished with three wins and nine losses, and haven't been to a bowl game since 2016.
Follow me @475Brigid