By Taylor Gibson / NM News Port
UNM Fine Arts major Wesley Frank comes from a small town on the Navajo reservation where he was forced to sit out the spring semester after running out of money from paying off college bills.
"Returning back to campus this year was exciting, but definitely so hard to do after leaving for one semester," Frank said. "But I remind myself that although I was delaying my graduation date, I needed to take a break from school before I went broke."
But Frank is able to return to UNM this fall to complete his junior year, thanks to a new financial aid program from the state of New Mexico.
"Most scholarships aren't open to returning students," Frank said, "but the Opportunity Scholarship gave me free-tuition specifically because I returned."
35,000 Students Seized the Opportunity Scholarship
Cabinet Secretary Stephanie Rodriguez of the New Mexico Higher Education Department likes to tout the state's newest college aid program.
"The Opportunity Scholarship is the most wide-reaching free-tuition program in the United States," Rodriguez said.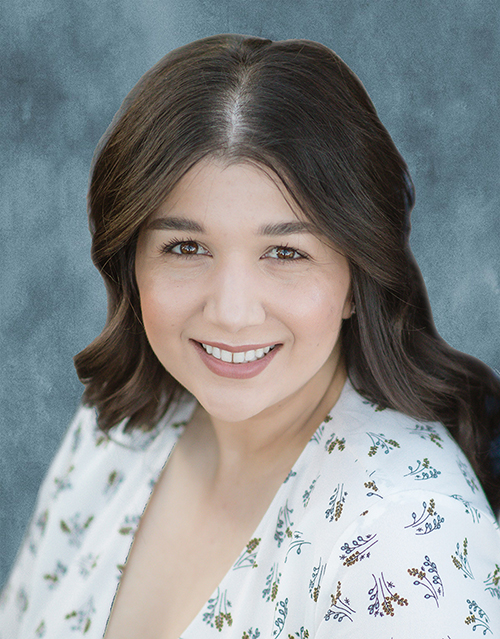 The Opportunity Scholarship was approved by the New Mexico Legislature and signed by Governor Michelle Lujan Grisham in early 2022. It was to be funded at $75 million.
The scholarship targets working adults, part-time and full-time students and adult learners who want to go back to school, by fully covering college tuition and course-related fees.
35,000 New Mexico students are on the Opportunity Scholarship this fall semester. They are attending any of New Mexico's 29 higher education institutions, and must be taking six or more credit hours. They also must be established New Mexican residents, according to Rodriguez.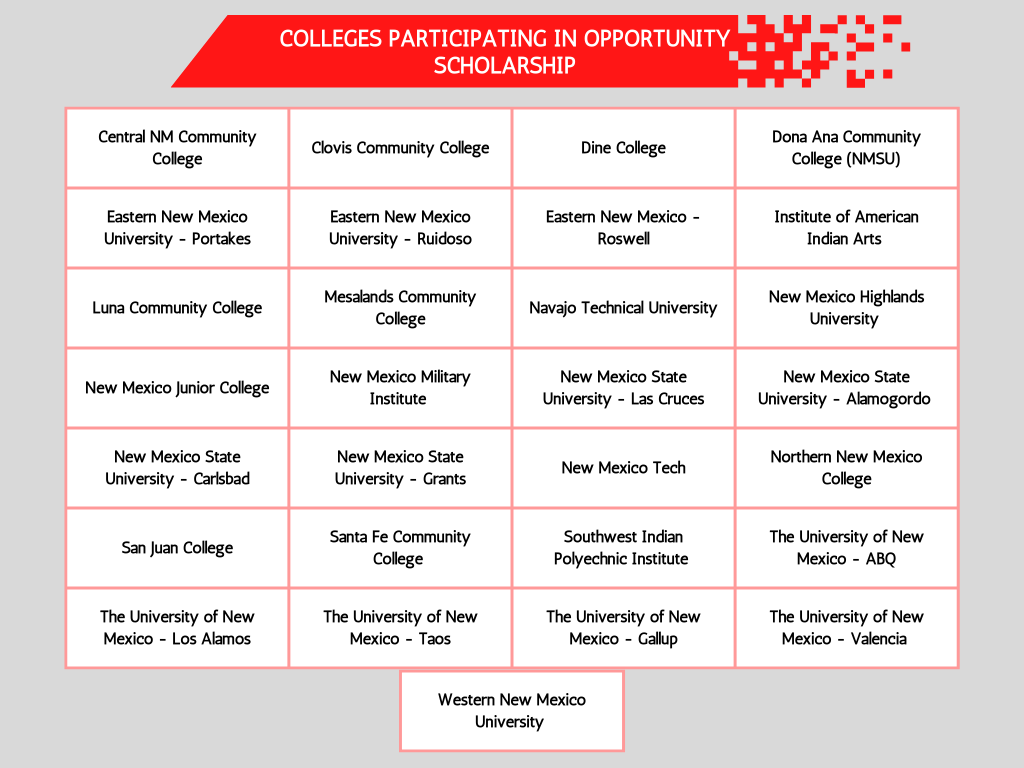 Rodriguez says there is a limit to how many credits one can earn under the program. The money stops when students have reached 90 credits for associate degrees and 160 credits for bachelor degrees.
"Change will come later on if we see that the credit cap deflects our mission to be more encompassing of students," Rodriguez said.
She adds that future funding will require future political support.
"I hope students will rally their support to show state officials that this program should be permanent," Rodriguez said, "and know that their focus on undergraduate and certificate students was a good decision."
UNM 2022 Freshmen Class Second Largest Ever
The state's new scholarship program is credited with bringing a rush a students back to campuses.
This fall, the UNM freshmen class is the second largest in UNM history. With a (still unofficial) total of between 3,500 to 4,000 students, this year's class comes second to the 2010 class of 4,556 students.
Director of UNM's Financial Aid office, Brian Malone, says that almost every freshman received the Opportunity Scholarship this fall.
"Getting free-tuition while attending the number one flagship university in the state is very generous and very smart for both students and the state," Malone said.
Malone said the average full-time resident who received the scholarship benefited from $4,000 in tuition costs and $700 in fees for UNM's main campus, including the medical school.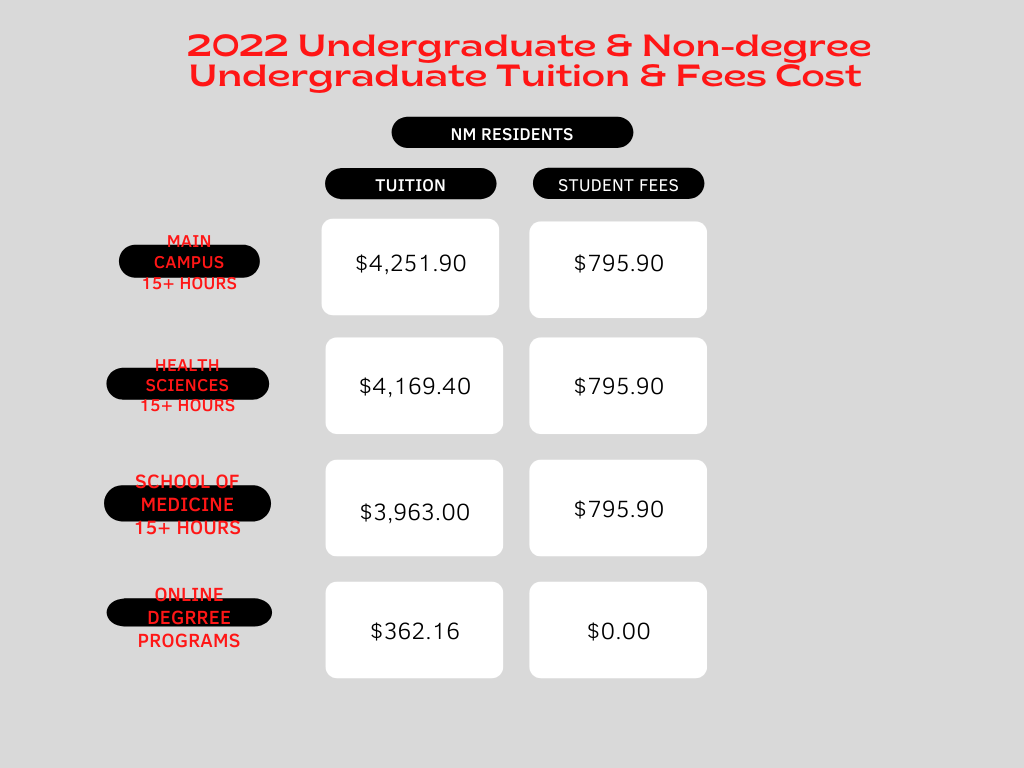 Add on the combination of federal, state and institutional aid, and first-year students were able to receive around $5,000 – 6,000 dollars in tuition and fees coverage this semester.
Freshman Psychology major, Logan Chee said he was anxious to begin his bachelor's degree this Fall, but when he learned he received the Opportunity Scholarship, he was excited to begin his academic journey.
"Coming to a university campus for the first time was scary enough for me, but trying to figure out how to pay for tuition, courses and housing scared me even more," Chee said.
The scholarship covered more than 40% of Chee's costs, saving him $7000 dollars this year with extra refund money to spend on other expenses.
Secretary Rodriguez says the state's investment in education will lead to jobs and upward mobility, thus producing more economic value for the state.
"The Opportunity scholarship is hoped by many to stay permanently for current and future students," Secretary Rodriguez said. "There is a shared responsibility from the state, institution and student to educate."
Taylor Gibson is a reporter for New Mexico News Port and can be reached at nmnewsport@gmail.com.