They can trace their launch to New Year's Day 2017, when New Mexicans came to Marble brewery to try their first batch of ramen. Two years later, the duo behind Oni Noodles have become a pop-up sensation, appearing frequently at several locations in Albuquerque.

"The pop-ups were something we could do for fun. We both liked the food and the energy,"said Daniel Linver. "We can kind of do the food we believe in."

Linver and David Gaspar De Alba are the owners of Oni Noodles. Gaspar De Alba is the head chef of the operation while Linver deals with finding venues and running their social media handles.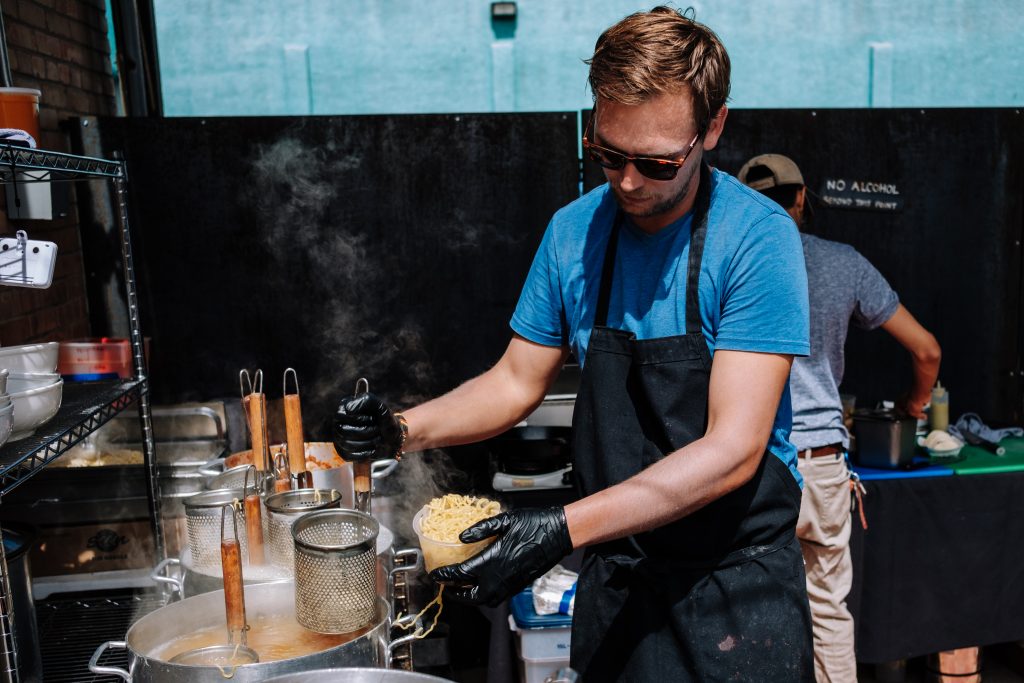 "Most epic Ramen in Burque, carefully crafted with attention to deep flavor and presentation every time!!" said one customer on the pop-up's facebook page.

Pop-ups are a way for new businesses to build buzz in heavily populated areas. They appear and disappear, using portable serving gear. Oni Noodles now appears downtown Albuquerque at Marble Brewery every Sunday. They also operate at Sidetrack Brewing, Sister Bar, and Marble Heights Brewery. Their food preparation takes place at a kitchen facility elsewhere since their broths can take about two days to make.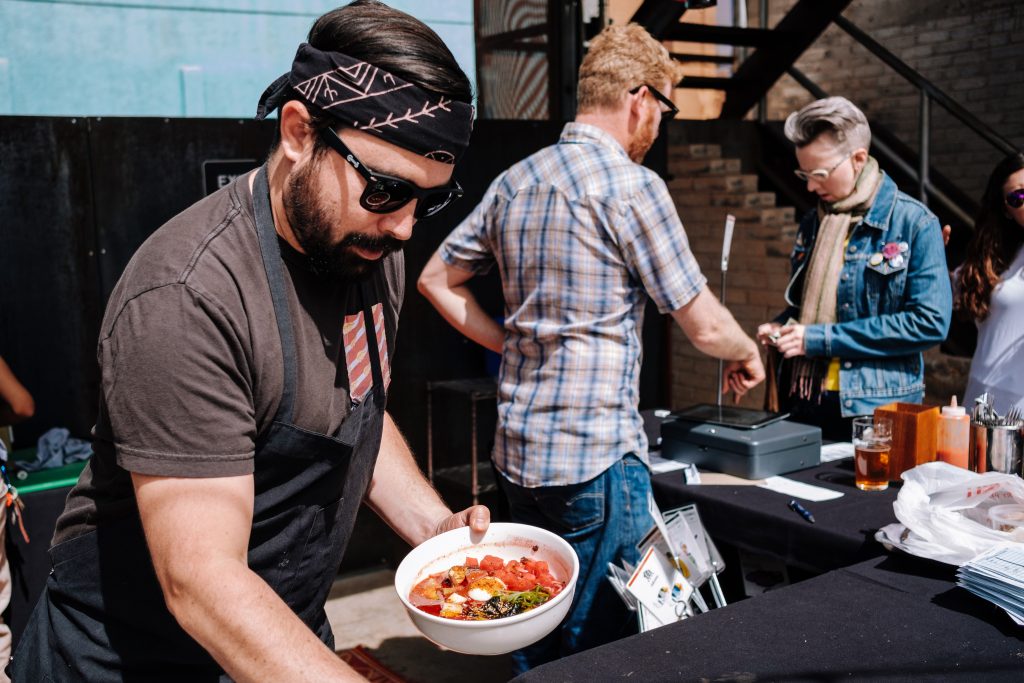 Their creation has built a loyal following due to their social media pages which allow customers to know where they will be in the coming weeks.

Their media also consists of photos and videos created by their customers.

"You not only want to have your own energy behind it, but you want the people who are excited about it," said Daniel Linver.

Linver says reposting images from customers builds that excitement of the community.

Gaspar De Alba noticed the growing popularity of ramen, specifically when living in Portland, Oregon, where warm broths contrast with the cold and rainy weather. He says he made his own stocks and soups and sought the availability of good local produce, pigs and chickens.

While living at Silverleaf Farms in Corrales, NM, Gaspar De Alba saw ingredients that he could use to create ramen. He began a small pop-up operation in Santa Fe under a different name. Linver eventually came around and helped take the operation to Albuquerque.

"There's so much effort that goes into the food, I want more people that appreciate it than will have it once and never come back," said David Gaspar De Alba, "and Santa Fe is very tourist-based."

This year, the duo have decided to make their business a full-time endeavor. They say they hope to eventually open up an "Izakaya," a Japanese-style pub, where they can incorporate more pairings of beers, wines and saké with their dishes.