By Juan Baeza / NM News Port
Maybe it's a smell or a song that takes you back to the first time you had one. Maybe it takes you back home, seeing your mother or grandmother making them as you stand there watching and waiting for the first batch to be done. Even if you've never tried them, tamales will take you by the hand and walk you through the holidays. Here are some of tamale lover's top tips for leveling up your tamale game this season.
Tip: Time is on your side
There is a reason why this one is at the very top. Though they taste amazing when they just come out of the tamale pot, tamales are so much better the next day, especially when you warm them up on a cast iron comal (Don't have one? You can use a cast iron skillet—or you can buy your own comal here.) Put the pan over medium heat and let it get hot, put your tamales on and cook for 8 to 10 minutes, turning several times. The corn husk wrapper will get brown and may even burn, but as long as the filling doesn't burn, that's ok. The reheating helps the masa crisp up and create crunchy bits that make the tamale so much better. 
The ultimate breakfast food
This one might be a surprise, or it might be obvious, but tamales warmed up on a comal with some eggs and hashbrowns is one of the best things you'll ever try. Heat your tamale as directed above, then top it with a pair of sunny side up, red, or green chile and maybe some cheese. Salsa is a great topping, too, from avocado to chipotle, whatever you have on hand.
Move beyond red and green
In New Mexico tamales tend to be traditional, either red chile pork or green chile chicken. Those are great and sticking to them is fine but there are many other options. Vegetarians might like rajas con queso: green chile and cheese, but the creamy chile strips are awesome for meat eaters, too. Sweet tamales are a favorite to many of those who have had the opportunity to taste them. Made with a sweet masa and filled with fruit like raisins, pineapple, or strawberries, they're different but delicious.
Try making them yourself
Can it be intimidating? Yes. Can it be difficult? Yes. Don't let this stop you from giving it a spin. It could even become a great tradition within your family. Everyone picks up a role and works together to achieve the goal. Teresa Reyes is a Veracruz native who works at La Mexicana, a tiny restaurant and tortilla company in downtown Albuquerque.
"My mom was the one who taught me to make tamales," Reyes says.
Her father had health issues and making and selling tamales helped support the family during tough times. Reyes says the most important thing is to pay attention when you are first learning to make them. As the small details are what make a great tamale. Find many of the ingredients necessary to make tamales, like corn husks, masa, and red or green chile at La Mexicana. If you want to make your own, here is a recipe for traditional Mexican sweet tamales.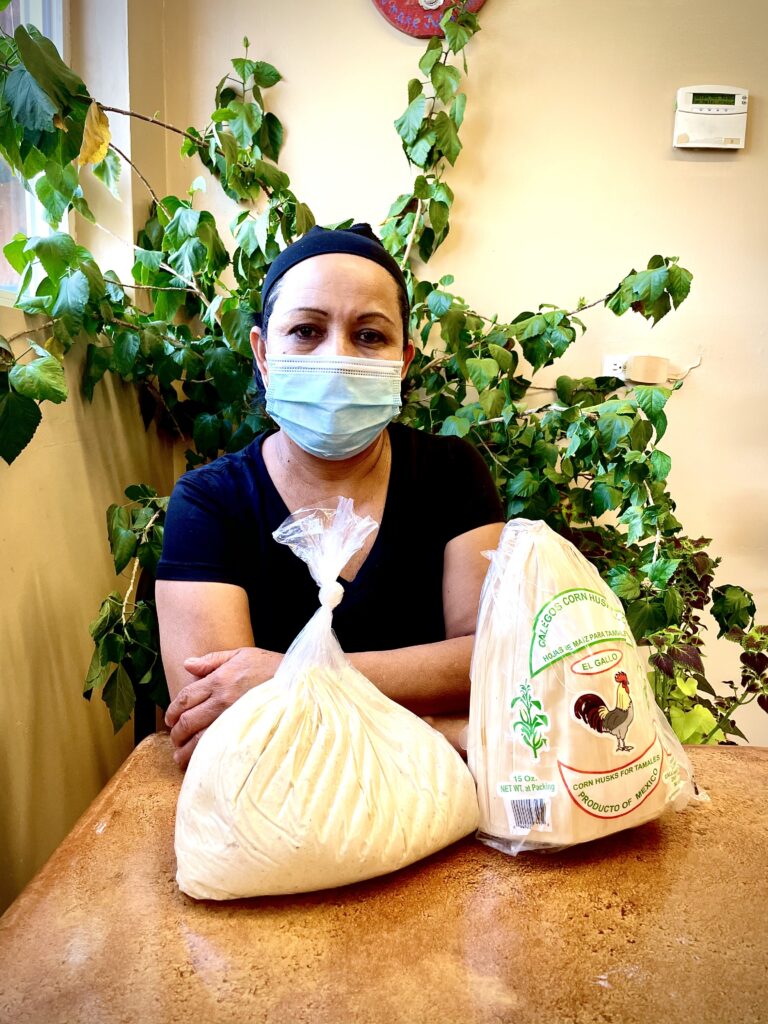 Vegans have options, too
Although old school goers might have to break the tradition with this one, there is a vegan option. Tamales are traditionally made with pork lard, but the dough can be made with olive oil. And vegan cheese can contribute to a green chile cheese tamale. Here is a link to a recipe for you to make vegan tamales. 
The supplies are all around you
In New Mexico, where tamales are a staple of the culinary culture, the supplies necessary to make tamales are all around us. As mentioned before, the restaurant La Mexicana is a great option and so is El Mezquite, a Mexican supermarket with several locations around Albuquerque. They also have a location in Los Lunas. There you'll find lard, masa, fresh-made salsa—and the in-store butcher can direct you to the exact cuts of pork you'll need.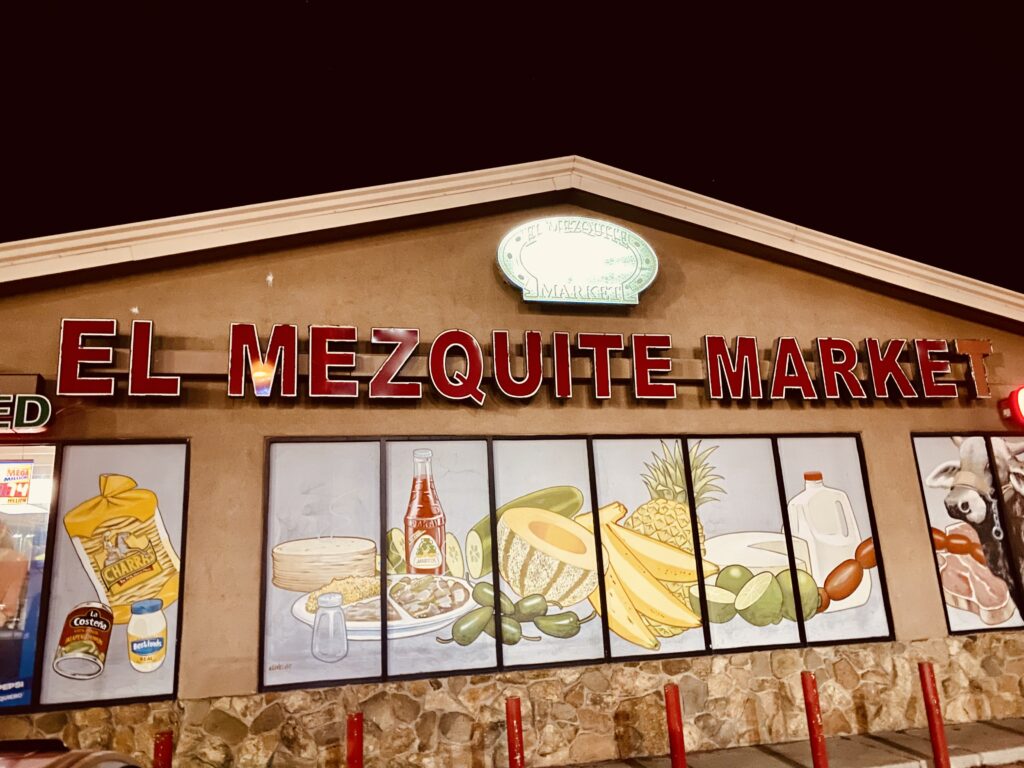 Give them your own touch
The beauty of tamales is that everyone seems to have their own way to enjoy them. Some sprinkle them with lime and salt or douse them with cheese and chile. Just try different things until you find that combination that is yours. My mom simmers bone-in pork leg until it falls apart. Then, while I'm making the dough, she ladles in broth, including little chunks of pork. As I'm kneading the dough, I work in the meat chunks and distribute them through the masa. Then as you're eating the cooked tamale occasionally, you get a porky bit of dough and it's amazing. 
Juan Baeza is a reporter for New Mexico News Port and can be reached on twitter @juanbae13.