By Spencer Butler / NM News Port
Amid the crowds at a University of New Mexico football game, you might think the pandemic is over.
But it's not. COVID-19 continues to ravage a large chunk of America. In fact, last week, New Mexico reported the most COVID-related deaths in one day since May.
But UNM's stadium, which seats nearly 40,000 fans, has no mask mandate.
The sports venue policy deviates from UNM's overall campus policy, in which UNM requires all students, staff and faculty to be vaccinated against COVID if they wish to participate in campus activities.
The recent rise in COVID cases even caused Governor Michelle Lujan Grisham to reinstate strict health guidelines for the entire state.
But, UNM only asks that individuals that haven't received the COVID vaccine please voluntarily wear a mask.
Nor do unvaccinated people have to prove they tested negative for COVID before entering the arena.
UNM is asking fans to play the honor system.
Hannah Long, communications specialist for the New Mexico Department of Health, said UNM is taking a risk.
"It is concerning that the university is not checking fans for their vaccine status," Long said. "A venue of that size could become a superspreader event."
UNM athletic director, Eddie Nuñez, said the athletic program has no current plans to check the vaccination status of those who enter University Stadium.
"We have discussed plans with the university and local government officials," Nuñez said.
But he says there are no plans to change the policy.
This is similar to what the deputy athletic director Dave Williams told the Albuquerque Journal on August 26. Williams said UNM sports would comply with any direct orders but won't do more than directed.
"If that decision is made by either the state government or by the university, we would enact what we have to enact," Williams said.
Williams added that the stadium is very large and would "kind of naturally allow for social distancing."
---
A venue that size could become a superspreader event"

Hannah Long, NMDOH
---
Meanwhile, the player policy is crystal clear. All players are required to be vaccinated
The player policy is part of the reason the Lobos were able to return to University Stadium after 642 days. The team played every game last year outside the state.
Coach Danny Gonzales confirmed that all players that are currently playing are complying with the university's vaccine mandate.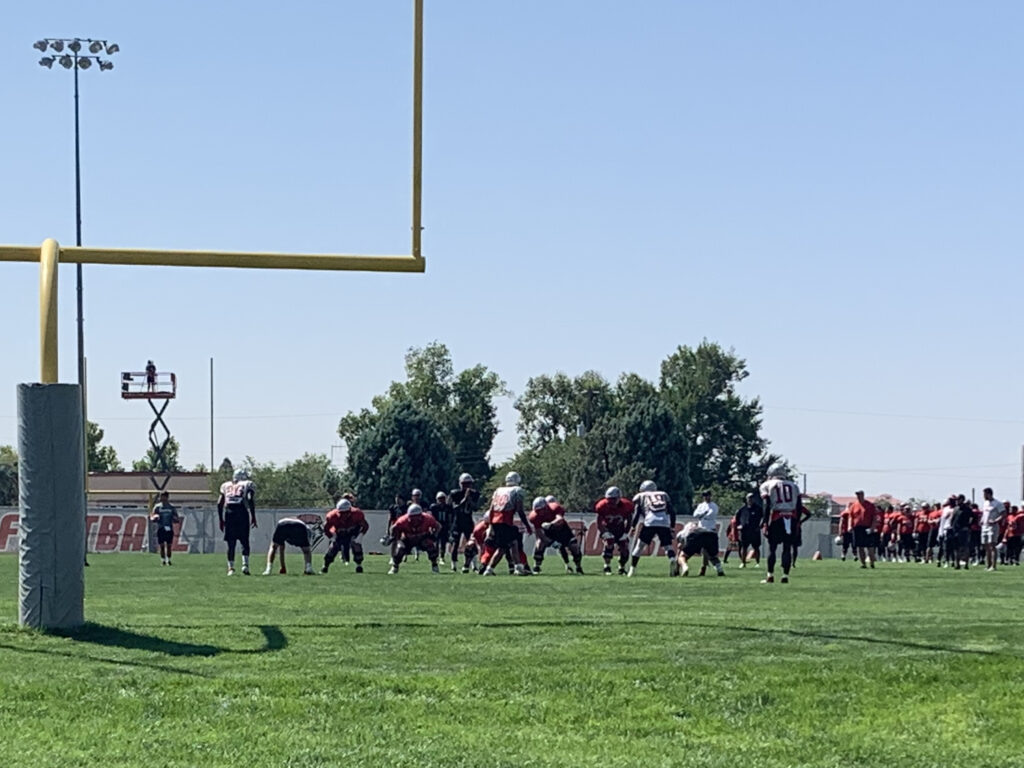 Gonzales also said that the team continues to test players to make sure that no one gets a breakthrough case of COVID-19.
"We will continue to test, and hopefully we stay healthy," added Gonzales.
Gonzales said there is currently no policy requiring players to wear face masks while either playing on the field or remaining on the sideline.
Testing players is not required by the Mountain West Conference. However, Mountain West policy this season is harsh toward any team that must forfeit a game due to COVID issues.
"Forfeited Mountain West games will be recorded as a loss for the team unable to compete," the policy states, which makes clear that games will not be rescheduled due to COVID.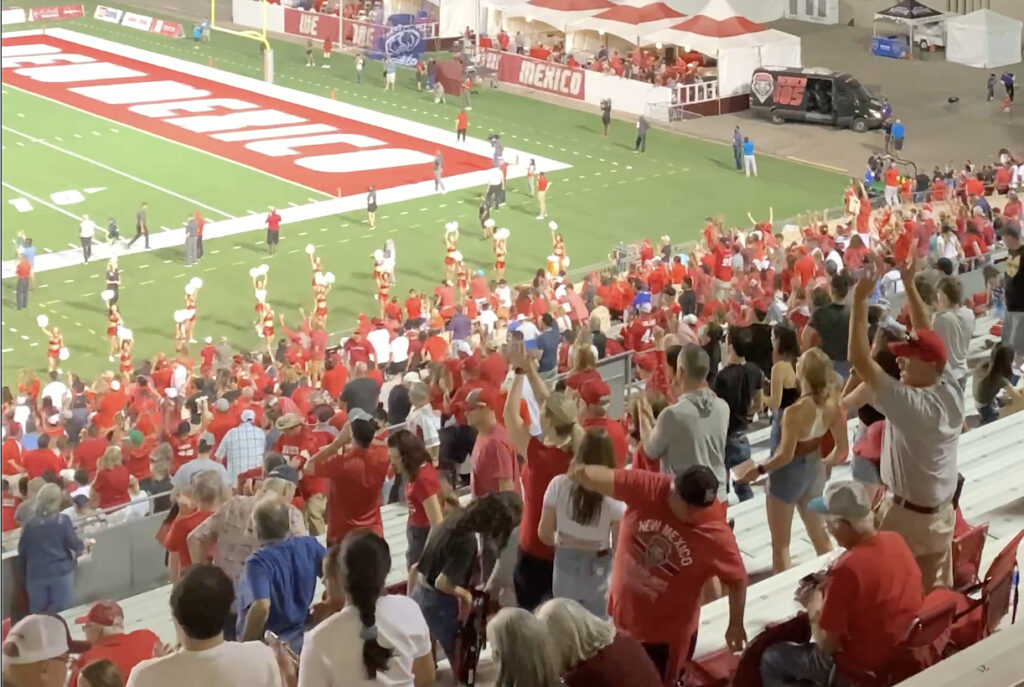 Nora Meyers Sackett, a spokesperson for the governor's office, said the governor welcomed the idea of UNM implementing a system to help stop the spread of COVID, but added that "it is up to the university to decide how to implement such a policy."
Long, with the state health department, put a finer point on the state of things.
"The NMDOH would welcome the university having a consistent policy for both students and fans," she said.
Spencer Butler is a journalism student and reporter for New Mexico News Port. He can be reached on Twitter @SpencerButler48.