Tyler Braunhardt / NM News Port
After a six-month delay, New Mexico high school football finally returned this spring.
The New Mexico Activities Association voted in 2020 to move fall high school sports to a tentative late-winter/early-spring start. And months of uncertainty, Gov. Michelle Lujan-Grisham decided in February that the state's COVID numbers had dropped enough to make contact sports safe.
Athletes, fans and parents rejoiced at the news. "When I heard the new season was being talked about, I was ecstatic," said Hobbs high school football player Caleb Hedrick.
Allowing the season to be played was one thing, actually playing the season during the pandemic was another.
All things considered, the season went well said Sally Marquez, executive director of the New Mexico Activities Association (NMAA), which oversees high school sports.
"Even though the season was shortened this year because of the pandemic, we were so happy we were able to get the kids back on the field. The coaches and the players were so appreciative of everyone that sacrificed to make it happen," said Marquez.
Keeping everyone safe was certainly a priority, and the NMAA worked with the state to set the guidelines and rules, said Marquez.
"The NMAA worked together with the governor's office, the Department of Health and the Public Education Department to come up with guidelines that would safely allow the kids back on the playing field," she said.
Part of those guidelines and rules included limiting the number of spectators, which would adjust as counties' COVID numbers pushed them into the safer tiers of the governor's color-coded system, teams were allowed only 60 players, coaches and personnel on their sidelines' at one time, concessions were banned, face coverings were mandatory and teams each played only five games.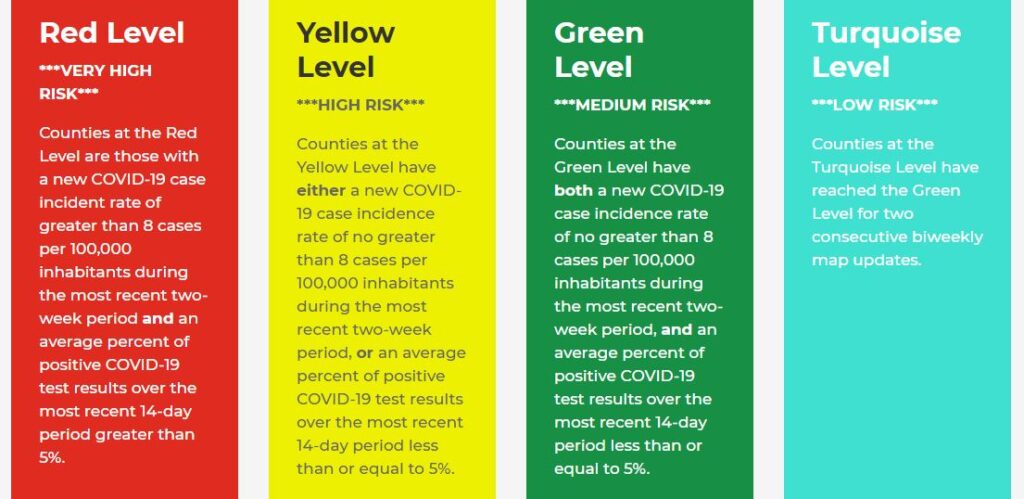 The rules were a bit difficult to follow due to the nature of the sport, said Hedrick. "We never received any [special] masks so we had to wear masks while having our mouthpiece in which made it hard to control breathing at times," he said.
Whether or not the games would be as fun with all these new rules was a pressing question.
Former high school football player Alberto Zamora went to watch a family member participate in a game in Albuquerque in late March, said the game was very fun.
"It was a great atmosphere. I think the fans of both schools were more excited to see the teams play than anything," Zamora said. "The senior parents were really into the game and were cheering constantly." Zamora, who attended a Volcano Vista game, said it didn't seem like there were fewer fans in the stands.
"It didn't seem like less people, it definitely felt like there was a good number of fans for both teams," said Zamora.
Perhaps one of the reasons Zamora didn't notice a difference in the number of fans is because Albuquerque doesn't value high school football as much as smaller towns such as Hobbs do.
People from all over Hobbs were waiting for us to get back on the field, said Hedrick. "We went months getting told by people around Hobbs that they were [disappointed] we weren't seeing the field," he said.
Hedrick added that at least for their first game, there were fewer people allowed to attend than those that wanted to. "We had trouble our first game with people not being able to come watch," he said.
Hobbs finished the season with a record of 2-3, closing out the year with a beat down against Onate, winning 47-0.
"It was a whole lotta fun just being able to play," said Hedrick.
As this strange 2020 high school football season fades out, the look ahead to next year's season—which if played on its typical schedule would start in just five months—has already begun.
"We hope next season to be back to normal, or at least what we used to know as normal, with a traditional schedule of games along with a postseason," said Marquez.  
Tyler Braunhardt is a reporter for New Mexico News Port. He can be reached on Twitter @TBraunhardt.