By: Connor Currier/NM News Port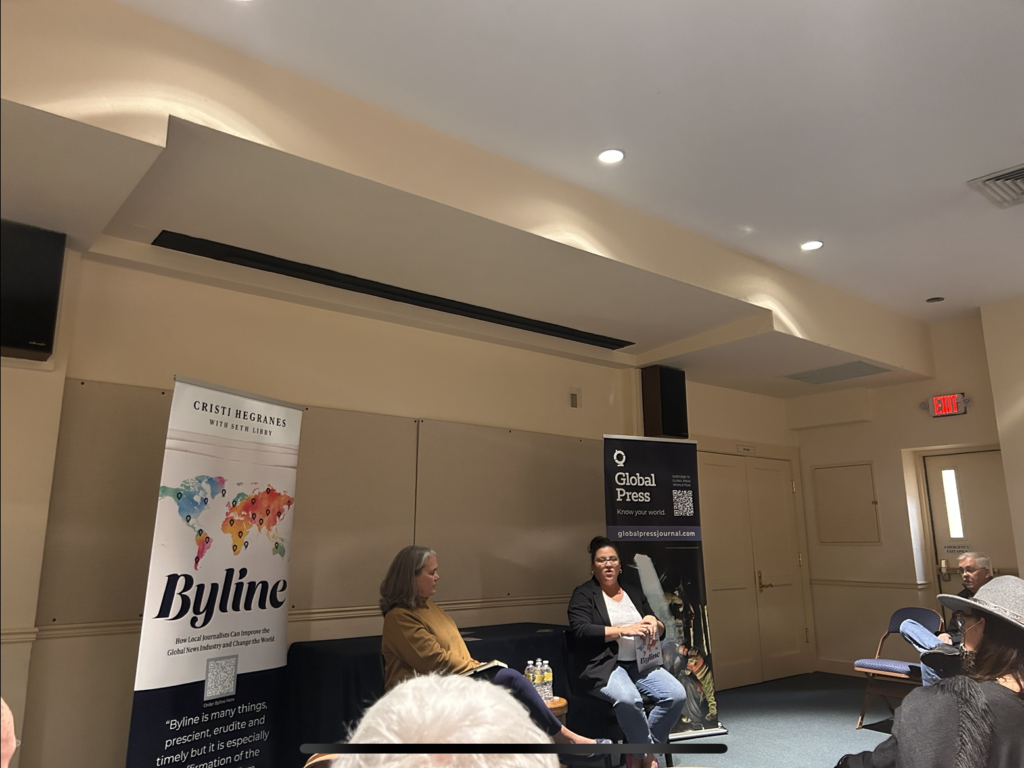 Cristi Hegranes returns to New Mexico with a sold-out book to speak at the Sante Fe Public Library. Cristi Hegranes is optimistic that the future of journalism is bright. Her story "Byline," tells how local journalists can improve the global news industry and change the world.
Hegranes spoke with Marjorie Childress, the managing editor for New Mexico In Depth, who was hosting the sit-down conversation during the event. Childress was very intrigued by Hengrane's book "Byline" because it opened up about the ongoing struggles in the journalism industry.
Annmarie Pisano, the Director of Operations and Executive Producer of Grey Horse Communications, shared her thoughts on reading Byline.
"This book really highlights how big of a role local journalists can play. I think Cristi's message of bringing more awareness to local journalism is a good thing," Pisano said.
In Pisano's opinion, this book underscores the significant impact journalists can have and supports Cristi's message of increasing awareness about local journalism and the problems the industry is facing today.
Hegranes' book brings awareness to the many problems the journalism industry faces. Local and national news outlets are struggling to maintain their audience because many consumers have lost trust in journalism.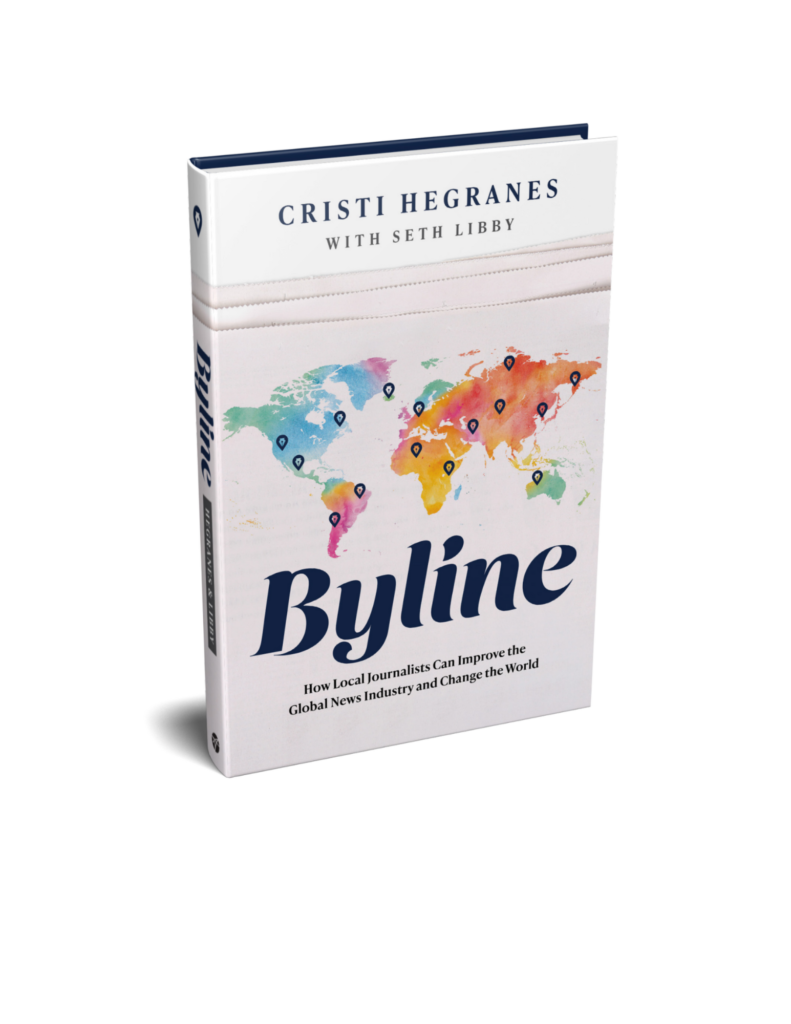 "Journalism and the news industry has to evolve and adapt to the new ways of how people are perceiving the news they intake," Hegranes said.
Distrust of information in news consumers has grown rapidly due to the explosion of social media platforms. Distrust in journalism can be attributed to several factors, and it's important to note that these factors may vary from person to person. Hegranes believed that a solution could be reached.
"The industry will have to let go of many outdated assumptions about what news people want, who has a right to tell their story, and just what security means in the new era of journalism," Hegrane said.
Hegrane is advocating for a reimagining of journalism to better meet the needs and expectations of today's audience, embrace a more diverse range of voices, and adapt to the challenges and opportunities presented by the digital era.
This array of problems also affects new or upcoming journalists, who may have trouble adapting and overcoming some of these problems. Hengrane gave advice to upcoming journalism students.
"My best advice is to take up space and in systems that work. Of equality and justice, and you will force change," Hengrane said. "In the system, That's how we change the journalism industry. Actually, I feel more hopeful about journalism today than I ever have.