By Michaela Helean / NM News Port 
Now that the COVID-19 vaccine has been approved for children 5-11, the question on New Mexican's minds is whether they will allow their kids to get the shots.
Shortly after the Pfizer vaccine achieved full approval by the Food and Drug Administration and Centers for Disease Control and Prevention Nov. 2 New Mexico families started booking appointments on the state's vaccination portal, vaccinenm.org. Within a week more than 1,000 kids aged 5-11 had received their first shots.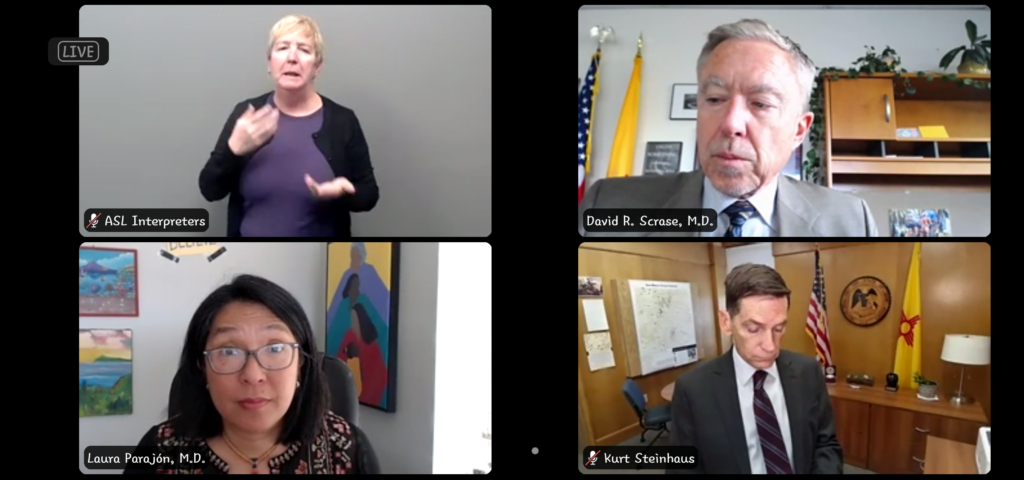 Matthew Kozeliski, 45, said any potential side effects are better than losing a child to COVID-19.
"My wife and I are vaccinated. My 12 year old and 16 year old are vaccinated…I don't see why my seven year old shouldn't be." he said.
Evidence presented to the FDA and CDC detected no serious side effects in more than 3,000 children aged 5-11 who received the vaccine as part of an ongoing study. But despite the evidence, some parents are hesitant.
Daniel Vasquez, 26, is the father of a newborn baby girl. He said he wouldn't get her vaccinated if she were eligible. "I have never gotten sick and have never been vaccinated. Why should she be any different?" Vasquez said.
Three in ten parents said they would not get their 5- to 11-year-old children vaccinated, according to a national poll of more than 1,500 adults conducted by the Kaiser Family Foundation Oct. 14-24.
Here in New Mexico, an unscientific online survey KRQE-TV conducted in August showed of the 758 parents who responded, 52% said they would not get their kids vaccinated. The most common reason was "I don't trust the vaccines" (43%), followed by "the vaccines are still too new" (39.9%).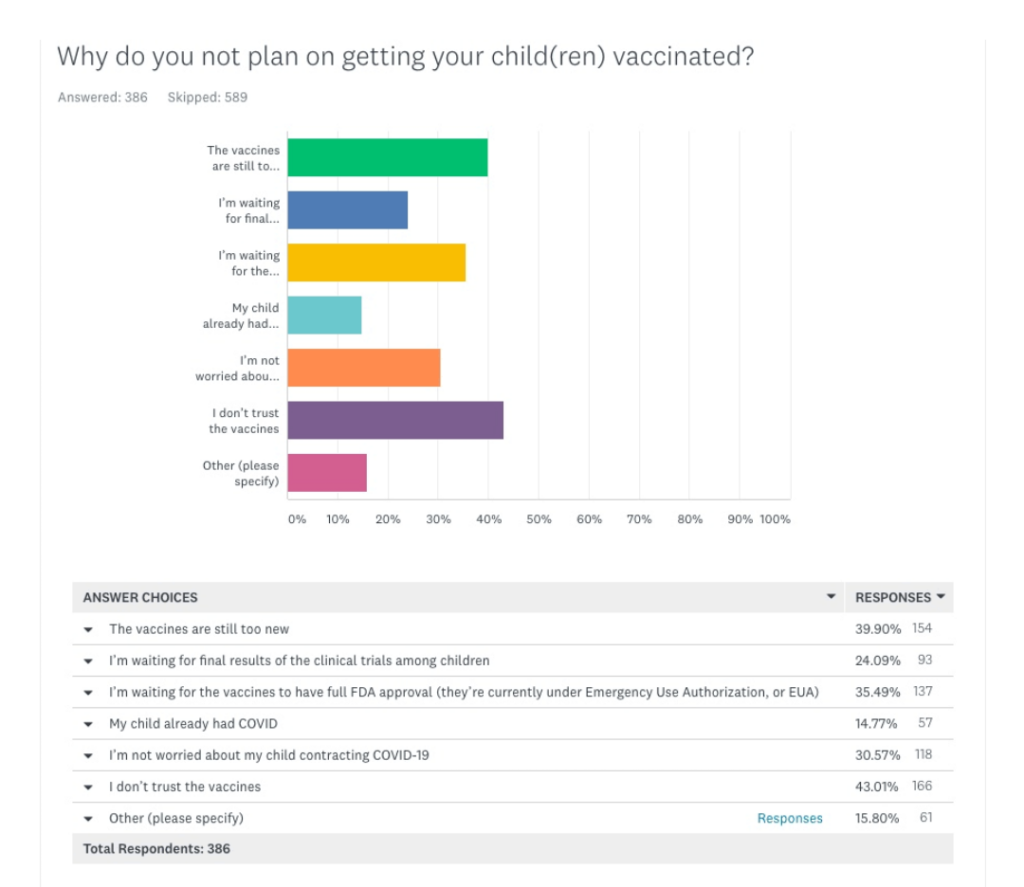 Nationwide, fewer than 700 children have died from COVID-19. Although the risk of death is lower, kids may still suffer long-term effects—and they may spread it to others, even if they don't show any symptoms.
"The issue is not just children getting sick but their capability to get Grandma and Grandpa sick," Deputy Health Secretary Dr. Laura Parajón said in a Nov. 3 press conference.
There is no way to predict what it will take to reach herd immunity but vaccinating children is an essential step toward lifting mask mandates, Parajón said.
The Biden Administration has already procured enough doses to vaccinate the country's 28 million children ages 5-12. So far New Mexico has obtained 30,000 doses and expects another 60,000 in the days to come, officials said.
Kids can be vaccinated in pharmacies, doctor's offices, community health centers and other locations. Children must have parental consent for the vaccine. Parents can add children to their profiles and schedule appointments at vaccinenm.org.
Michaela Helean is a reported for New Mexico News Port and can be reached on twitter @MichaelaHelean