By Joe Thompson / NM News Port
The Albuquerque nonprofit organization Basement Films has found a new home for its massive film collection. The archives will be relocating to the Central New Mexico Community College campus.
The welcome news comes after the University of New Mexico film department informed Basement Films they would have to vacate the Aperture Center, a UNM satellite facility on Mesa del Sol.
Basement Films' president Bryan Konefsky praised CNM as "an organization that really seems to get us, understands the importance of what we do."
Konefsky is far less pleased with UNM.
He says the UNM film department initially indicated his archive would only be temporarily displaced during upcoming building renovations.
Then that all changed.
"We suddenly got a call from the chair of the department," Konefsky said, "and he said, 'well, you know, actually we need that room or that space that you've been using for a classroom, so you're not welcomed back,' and that was upsetting because we thought that there was a very good relationship."
The eviction this month left Basement Films scrambling to find a new home. The arrangement with CNM was worked out just days before the move was scheduled to begin.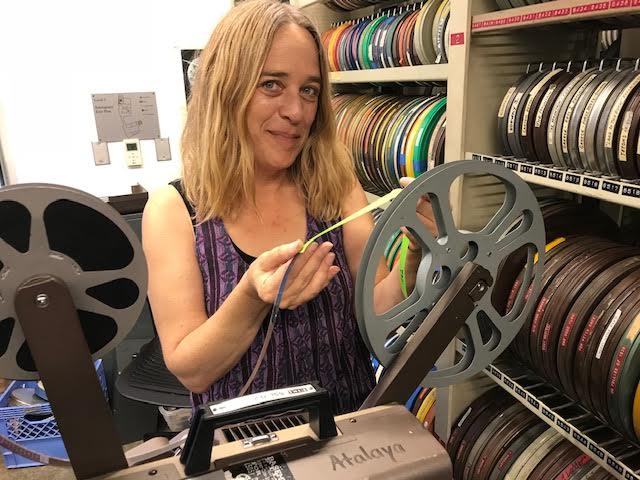 Basement Films is a non-profit volunteer microcinema that has been around since 1991. Konefsky said they serve as a helping hand for artists, aspiring filmmakers, and underrepresented media makers. The organization has an archive of some 10,000 film reels, many donated, on subjects that educational, religious, or documentary.
Konefsky said they've been housed at Mesa del Sol for seven years, where they would work with UNM film students on different activities, giving them access to the films and holding film workshops.
"We would always make sure there was a student connection there. Students would also intern in our film festival," he said.
Now, Konefsky questions the UNM relationship.
"To essentially dismiss our activities as being unimportant, we thought was a real shortsighted move," he said. 
News Port reached out to UNM Film and Digital Arts Department Chair James Stone for comment. We got no reply after several attempts.
Meanwhile, Beth Hansen, Vice President of Basement Films, has been active in trying to save the collection.
"I still think there's a lot of value in hanging on to these films and watching these films, and continuing to work with artists," Hansen said. "A lot of film archives and film collectors are facing these sorts of issues across the country and the world."
"It's really valuable, it's our media history," Hansen said. 
Reaction to the eviction was met with concern in the local film community.
Keif Henley, who owns and operates the popular art filmhouse Guild Cinema in Nob Hill, said Basement Films is a valued fixture in the local film scene.
"Basement Films is an absolute must," Henley said, "a group like them presenting underground films, experimental films, and underrepresented forms of media making."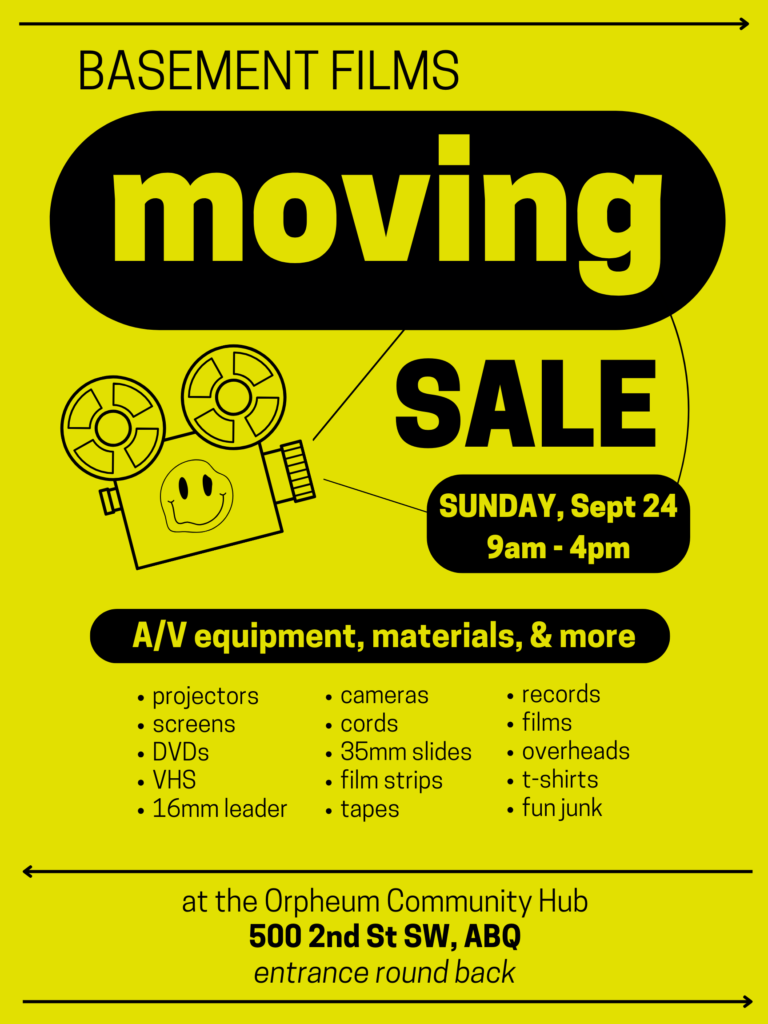 Now Basement Films is planning a moving sale to help lighten the load for their upcoming move. 
"We're sort of downsizing," Hansen said. "We just collected a lot of stuff over the past 30 years. We're kind of having to think about what stuff we don't actually need anymore in this moving process."
She is announcing a the yard sale will be held Sunday, September 24th at the Orpheum Community Hub.
The sale will include films, cameras, projectors, VHS tapes and other things.
"I want this technology and material to be available to be made into new art because that's basically Basement Film's mission, to support art, artists, and filmmakers," Hansen said.