By Santiago Anaya and Soroi Jones / NM News Port
With October comes cool air and cool fun around Albuquerque this year. From soccer to hot air balloons, a solar eclipse, and college football, there is something for everyone.
We cornered communications maven, Brenna Moore, Director of Communications and Public Relations at Visit Albuquerque, and asked what to look for.
Albuquerque International Balloon Fiesta
This biggie brings visitors from around the state and the world. The Albuquerque International Balloon Fiesta is the biggest and most anticipated event held in the city, drawing some 828,800 visitors. 76% of those visitors were from out of state, bringing in lots of revenue and impacting the local economy.
According to the Balloon Fiesta's official website, $203.19 million was generated by the event and it is estimated that $119.52 million was directly spent on local businesses in Albuquerque.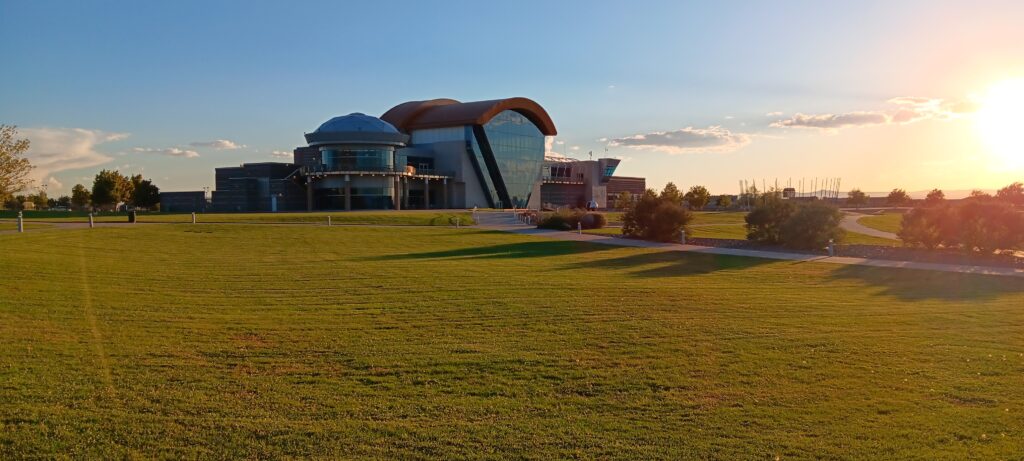 "There are many new things to be excited about for this year's Albuquerque International Balloon Fiesta," wrote Moore. "See and hear the excitement of Mass Ascension, marvel at the Balloon Glow, experience a "Splash & Dash " on the Rio Grande and more as you're surrounded by the sights and sounds of Balloon Fiesta."
The event lasts from Oct. 7 to Oct. 15 and tickets are $15 for attendees over the age of 12. To get tickets, visit the Balloon Fiesta's website.
Sports: NM United Soccer and Lobo Football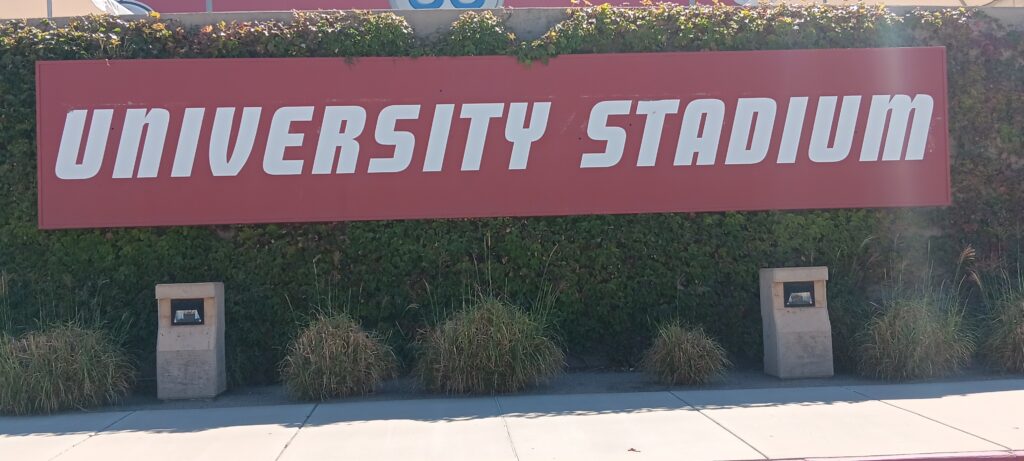 With New Mexico United's soccer season coming to an end on Oct. 14, sports fans can immediately look forward to the UNM Lobo's football season. Home games will be on Oct. 14, Oct. 21, Nov. 4, and Nov. 24 at University Stadium, 1111 University Blvd. S.E.
UNM students receive free admission for home games and can purchase guest tickets for $10. For more details on attending and obtaining tickets, please visit golobos.com.
" Student tickets are required for football, and women's and men's basketball games, and may be picked up at the Athletic Department Ticket office, located at the southeast corner of the UNM Arena (The PIT), near Cesar Chavez and University Boulevards and outside the UNM Bookstore," wrote Moore. "Full-time students must present their current student ID at the door for admittance to all other athletic events."
Solar Eclipse
On the morning of Oct. 14, The National Museum of Nuclear Science and History invites spectators to witness an annular solar eclipse. At 9:13 a.m., the moon will pass between the Earth and the sun at its furthest point away from the Earth. Due to this, the Moon will appear smaller than the sun and won't fully cover it, creating an eclipse.
Maximum visibility will occur at 10:36 a.m. All attending observers must wear eye protection. The event ends at 12:09 p.m. when the eclipse passes. For more information on attending and prices, please visit the museum's page on the eclipse viewing.
"The fact that the eclipse will take place on the second Saturday of the Albuquerque International Balloon Fiesta (Oct. 14) further adds to the excitement, as visitors will experience two shows in the sky that Saturday morning," wrote Moore.
McCall's Pumpkin Patch
Open on Fridays, Saturdays, and Sundays throughout October, McCall's Pumpkin Patch has activities for everyone of all ages. Guests can look forward to corn mazes, pumpkin picking, hayrides, and more.
For thrill-seekers, McCall's Haunted Farm opened on Friday, Sept. 29, and is open Fridays and Saturdays from 7 p.m. to midnight. The haunted pumpkin patch is open on Fridays from 12 p.m. to 6 p.m. and on weekends from 10 a.m. to 6 p.m.
Please visit McCall's website for more information.
Popejoy Hall
Coming to Popejoy Hall on Oct. 18, The Lion King makes its way to Albuquerque this fall. The Lion King has become one of Broadway's highest-grossing shows and winner of six Tony awards.
Audiences can experience some of Broadway's most recognizable music, such as the 'Circle of Life', and a story filled with adventure from Tony award-winning director Julie Taymor. The production will be running at Popejoy Hall until Nov. 5.
Tickets are for sale ranging in price from $40 to $179. For more information on seating and sign language accommodations, please visit Popejoy Presents.
Day of the Tread
On Oct. 28 and Oct. 29, a Day of the Dead-themed bicycling event will be held for cyclists of all ages and skill levels. Registration fees run from $60 to $125, depending on the distance you decide to cycle. Cyclists have choices of riding from seven miles all the way up to 100 miles.
Participants will start and finish on 20th St., located at Albuquerque's Sawmill District, where they can expect a post-event celebration at Sawmill Market, a food hall with a diverse variety of local foods and drink vendors.
The last day for participants to register is on Oct. 28. It is highly encouraged to register as soon as possible. For more information on attending, please visit Day of the Tread's website.
Big Jim's Farm
Big Jim's Farm will be open daily every day in October and will be hosting events. Visitors can cut pumpkins straight off the vine, along with many other seasonally harvested veggies and flowers. Located in the Rio Grande Valley and open from 8 a.m. to 6 p.m., Big Jim's Farm is a scenic and gorgeous spot for anyone in the mood for an autumn atmosphere.
On October 12th, shuttles will come by Johnson Field on the UNM campus to take students to the farm. There will be activities such as picking apples, pumpkins, melons, and green chili, along with grilling chilis. Students can also sign up for chile rista braiding classes, but hurry– slots are limited. The first shuttle arrives at 10:30, and they will come every 30 minutes until 1 PM. The last shuttle will arrive at 4 p.m.
Students will receive $10 tickets every hour to participate in the activities for free.
"Fall is a magical time of year in Albuquerque and New Mexico," says Moore. "With roasting green chile aromas permeating the air, hot air balloons flying above and leaves slowly changing color, it is a treasured season that is loved by residents and visitors."