By Alanie Rael and Andrea Solis / NM News Port
Through a variety of cultures, sounds and colors, Albuquerque music group Sol De La Noche brought life to a party at Marble Brewery.
The Latin fusion group released their first album, "Al Natural" on September 7, 2019 at a party held at the downtown bar.
Displaying instruments such as guitar, bass, trombone, congas and a number of others, the album offers a mixture of South American, North American and Spanish sounds. Influences from Cubano, Colombian and Africana music along with flamenco guitar, rumba, and rock are all apart of the Al Natural experience.
The band, led by Diego Manrique, has been in the Albuquerque music scene for over four years, playing venues around town while studying music at the University of New Mexico.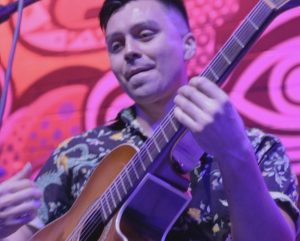 "We had significant performances between 2012 and 2017, having played during 2017's Summer Fest and UNM's Fiestas," Manrique said. This led up to the band's album release party at Marble.
The idea of Sol de la Noche– meaning Sun of the Night in English — came to Manrique while he was living in California.
"I was inspired to create music that brought different cultures together," Manrique said.
After studying classical guitar at San Diego Mesa College, Diego moved to New Mexico and began taking classes at the University of New Mexico while he collaborated with other musicians around Albuquerque. Through these partnerships, Diego began to form the band he imagined while in San Diego.
Although Sol De La Noche has released music before, "Al Natural" is their first studio album.
The album came together as a collaborative piece featuring vocalist Jessica Pacheco and Freddy "Flowpez" Lopez, an artist known by the poetry community and for his work with Warehouse 508, a non-profit organization for youth immersion in the Creative Arts.
The album also features other musicians that often perform with Sol De La Noche at events around New Mexico.
Lopez and Manrique say they have known each other since 2012 and Lopez made the choice to relocate to Albuquerque when Manrique offered a vocal role in the recording process of "Al Natural."
Manrique has connections with UNM, having received a scholarship to study classical guitar in the UNM's music program.
"The school can be a good place to meet new people but it still can be a place where creativity can stagnate," he said. "You start thinking that everyone is better than you, that you have to do a certain type of music to fit in and follow more of what the professors do over there."
While in the program he began to collaborate with other students such as Gabriela Garza, Oscar Gamboa, Jose Chicas, and others, leading to the creation of Sol de la Noche.
"Al Natural" brought a large crowd of people to Marble Brewery for the album drop. The colorful lights and loud Latin melodies set a vibrant tone for the audience who spent the evening eating, drinking and dancing.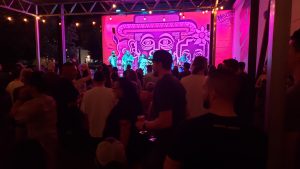 Through the picnic tables and bar seating placed across Marble's patio, the crowd managed to fill every empty space that didn't have someone dancing or singing along to the music.
"The energy was like a wave of culture, there were so many people dancing," Treston Chee, first-time listener, said.
Since the band's beginning, their music has been well received by Albuquerque, according to Pacheco, the band's supporting singer. The band has been invited to play at events in Albuquerque, including those at Santa Fe Brewing Company, Marble and other bars, and more notably the Summer Fest at Civic Plaza in Albuquerque and the University of New Mexico Fiestas.
Pacheco says New Mexico's Latin music is very much centered around Ranchero and Nortena music, which can be attributed to it's entwined history with Mexico.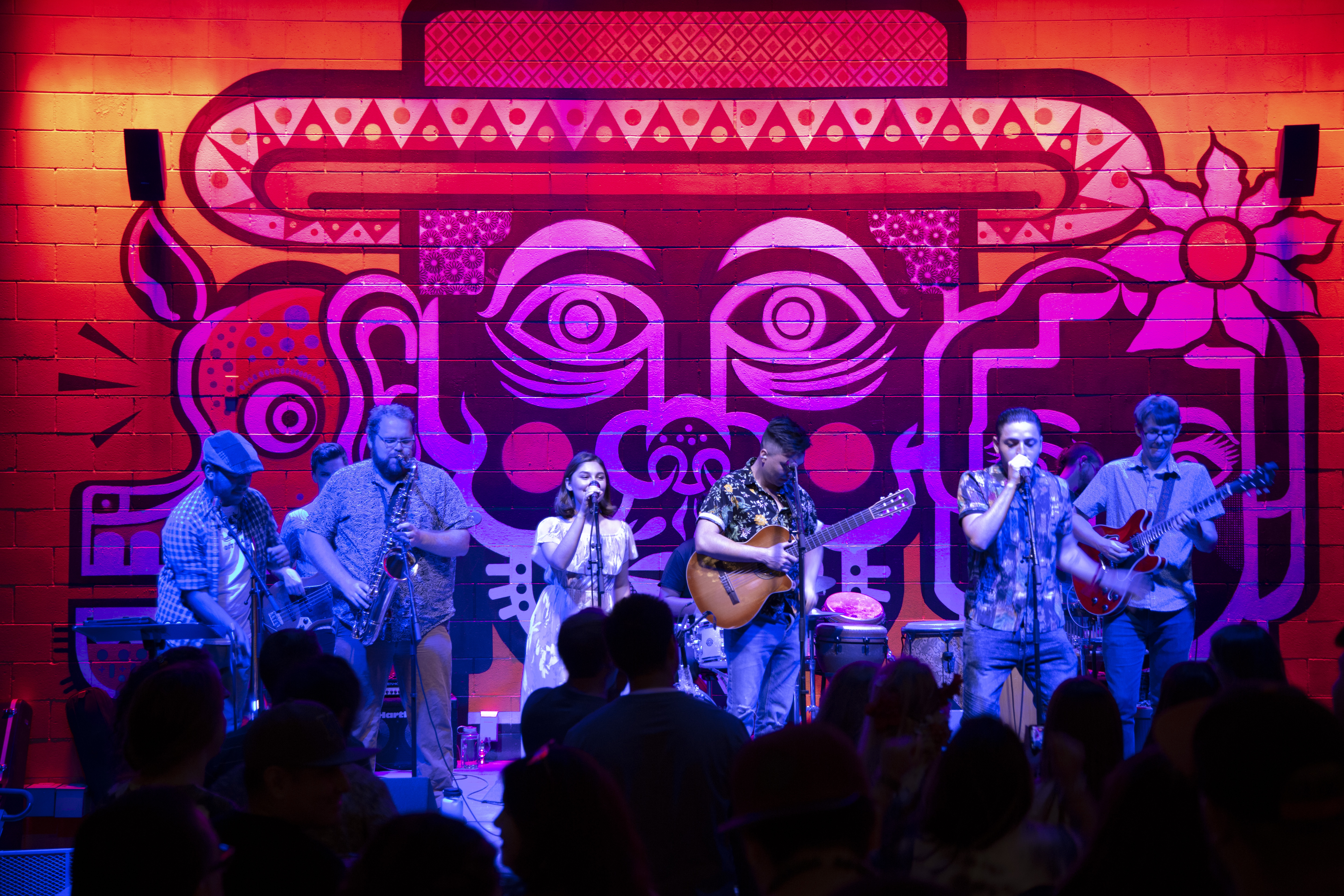 "There was so much energy not only from the people on stage but also from the crowd, said Pacheco. "They were jumping with us the whole time," Pacheco said.
"Al Natural" is now available for download on CDBaby.