By William Jennings / NM News Port
A year ago, New Mexico found itself in the midst of a once in a lifetime pandemic.
Now, the vaccine is here and New Mexico is leading at vaccinating its population. 
About 60% percent of New Mexicans have already received their first dose while 43% are fully vaccinated. 
This makes the state one of the closest to hitting herd immunity, which experts say will happen when 70-85% of the population is vaccinated. 
The governor announced on April 28 that when the state vaccinates 60% of those eligible it will reopen fully, with no capacity restrictions in place. 
"That 60% vaccine rate along with all the other individuals who got COVID-19 gets us in that herd immunity space," Governor Michelle Lujan-Grisham said. 
The current capacity restrictions are a part of the state's red-to-green reopening framework. Red, the most restrictive level, only allows essential businesses to operate at 25% capacity. 
Turquoise, the least restrictive level, allows most businesses to operate at 75% capacity with a few businesses like clubs and movie theaters only being allowed one-third of their capacity. All businesses are allowed to operate to some extent in turquoise.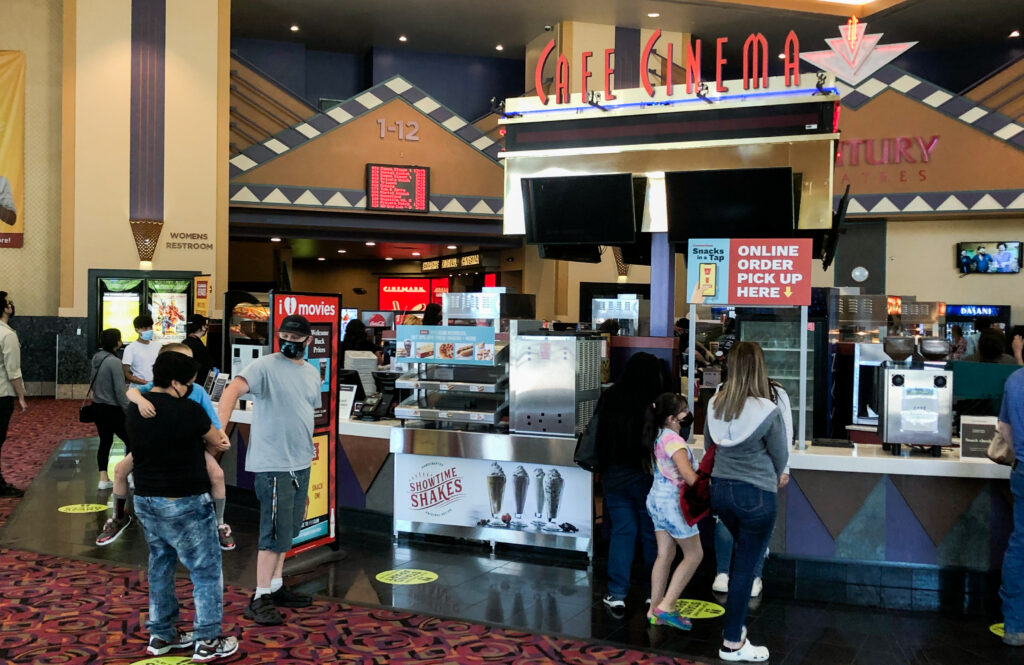 Even with the reopening, mask mandates will likely still be in place under some circumstances to prevent COVID-19 spikes amongst the unvaccinated.  
The state also used historical infection trends in nursing homes and schools once the elderly and students were vaccinated to reinforce their decision. 
For many members of the community, including UNM student Kathryn Sokolowski, reopening, at least partially, is something they have been waiting for a long time.
"I, very selfishly, would love to see us in turquoise now," Sokolowski said. "I'm just ready to hang out with my friends and do something."
The best defense is the best offense 
When New Mexico first took action against COVID-19 in March 2020 the state acted proactively by shutting down the economy and introducing mask mandates before many states in the country. 
That strategy worked as New Mexico kept COVID-19 infections low even as other states had continued to struggle with increasing COVID-19 spikes.

Even when the state's cases began to rise rapidly in November, the state quickly issued another stay-at-home order as a means to lower cases. 
NMDOH Communications Specialist Baylee Rawson says the governor is a big reason why the state has fared so well against the pandemic. 
"She knows our agency, our structure, our strengths and opportunities for improvement." Rawson says.  "She understood from the start the danger the virus posed to our state and heeded the advice of her public health team to take the necessary steps to mitigate viral spread."
Lujan-Grisham previously served as New Mexico's Secretary of Health from 2004-2007.
As it turns out, the state's vaccination effort was conceived in the same way as its initial COVID-19 safety protocols — by being proactive rather than reactive. 
A centralized registration system is key
One way New Mexico prepared to vaccinate its population is by creating the first centralized vaccine registration system in the country last December when doses first started arriving.
While other states have faltered reconciling multiple registration systems, New Mexico never had that problem.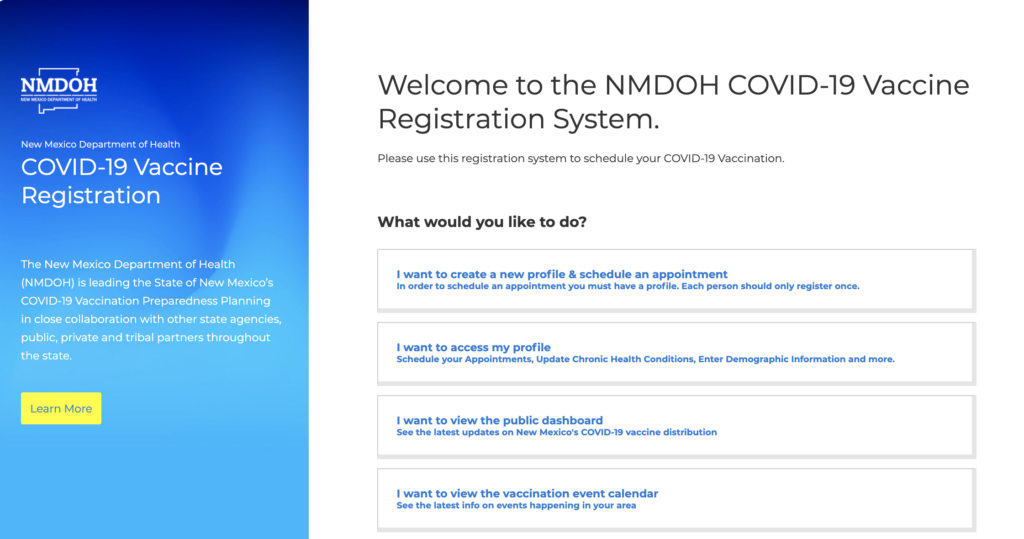 "We were number one vaccinating for a while and I think that's partially because we happened to have the first vaccine registration system in the country," Rawson says. "That makes the process faster and easier for the state unlike others who had decentralized registration." 
Even so, Sokolowski, who received her vaccine in March, says the original version of the registration system seemed rather random. 
"I was really happy to get my vaccine, but I was like, 'I can work remotely'," Sokolowski says. "I do work in a lab, but I'm by myself where I had a lot of friends in food service that hadn't been vaccinated."
A possible reason for the seeming randomness of the old system is that carefully selecting people actually slows down delivery of the vaccine.
Setting a loose set of criteria and trying to vaccinate as many people within that group as quickly as possible has seen success in other states around the country, including Arizona.
"The risk is minimal… It shows that you're thinking of the community" – Kathryn Sokolowski, community member.
Previously, eligible people in New Mexico had to wait for an event code to schedule their appointment. Then, the state would set the time of the appointment, select which vaccination clinic to go to, and which vaccine people would get. 
Now, the state allows people the flexibility to make those decisions themselves; anyone 16 years and older can self-schedule their vaccine. 
Sokolowski, who was vaccinated while the event-code requirement was still around, says the updated system sounds like a big improvement although she is wary that it might unfairly disadvantage some people. 
"I'm mainly worried that older people who don't use the computer frequently might miss vaccination opportunities, because they didn't jump on it immediately and schedule themselves," Sokolowski says. 
She admits that it is a difficult issue to solve, though. 
The NMDOH has set up various phone lines to answer questions about the vaccine and help those having trouble registering or otherwise making an appointment.
They are also calling seniors, people with disabilities, and others who need special accommodations directly to get them registered and scheduled. 
Despite these efforts, there is a long road ahead for what has been one of the country's most successful vaccination efforts in history. 
State health officials combat a new challenge, vaccine reticence
While the state has been mostly successful in its vaccination effort, health experts are warning of a coming obstacle: people hesitant to get the vaccine.
The biggest way the state has been reaching out to those hesitant to be vaccinated is through a new campaign called Trusted Voices.
"What we do is we go out around the state and get interviews with people who've already been vaccinated," Rawson says. "They try to help the hesitant population with, 'Hey, you know, we got the vaccination. It's fine; we're fine.'"
The goal is that trusted members of local communities, such as teachers and pastors, will be more likely to convince those reluctant to get the shot than the state or federal government. 
Sokolowski, who is not part of the Trusted Voices campaign but has gotten her shot, hopes this convinces some people to get the vaccine.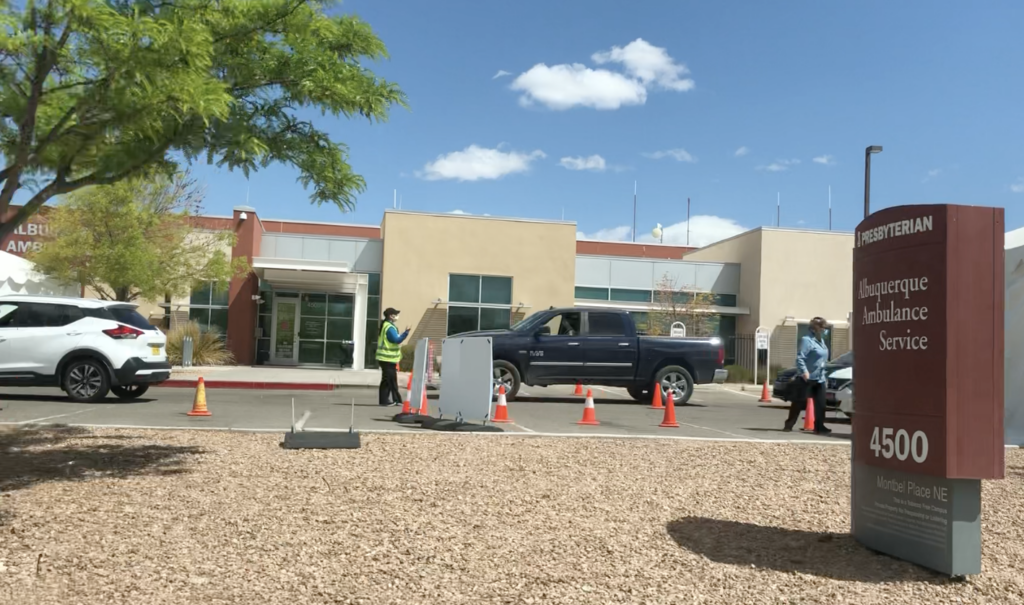 "The risk is minimal. Lots of people have already done it and if there was a problem, we would have figured it out by now," Sokolowski says. "It shows that you're thinking of the community and you're being altruistic by not just caring about yourself."
The state is also working on rolling out mobile vaccination clinics meant to help get the shot to those less likely to turn out, particularly communities of color. 
"We'll go into different neighborhoods and park it for a few days and get people vaccinated," Rawson said. "It's going to be a lot of word of mouth, getting the vaccination so hopefully that'll help with more hesitant populations just seeing your neighbors getting it and they're okay."
Even with these plans in motion, the state faces an uphill battle trying to inspire confidence in the vaccine after having to temporarily halt usage of the one-dose Johnson and Johnson vaccine. Health officials are affirming that shot is safe; serious reactions to the J&J vaccine occurred in fewer than one percent of cases. 
"All three vaccines, Moderna, Pfizer, and Johnson and Johnson are safe and effective," New Mexico Health Secretary Dr. Tracie Collins said in a press conference April 28. "Please take that first vaccine you are offered. The more vaccines in arms the more we will keep loved ones from being hospitalized or dying from COVID-19."
Still, the state recognizes mistrust in the state exists and wants people with concerns to reach out. 
"If you have questions we are here to listen," Dr. Collins said. "We are really open to having a dialogue, listening and really understanding what those concerns are and we want to provide clear, validated scientific info about COVID-19 and vaccines."
Anyone who needs help scheduling an appointment can call 1-855-600-3453 and press 1. 
New Mexicans can also register online through the health department.
William Jennings is a reporter for New Mexico News Port. He can be reached on Twitter @WillJennings616.