By Noah Solomon, Jeanette DeDios, Spencer Butler, Tyler Braunhardt / NM News Port
The film and television industry has never been a bigger part of New Mexico's economy, and if both the industry and the government get their way, it will get even bigger.
But this growth is bringing challenges in providing a well-trained workforce and in spreading the wealth equitably.
At a time of worldwide expansion of film and TV production, the push is on at the New Mexico Economic Development Department to position film and television as one of nine "target industries" the state wishes to foster, according to its new strategic plan, Empower & Collaborate, released in November.
State leaders see film and television production – along with related media industries – as building on "inherent strengths in New Mexico's economy" to diversify the state away from "historically dominant, and often economically volatile" industries, such as oil and gas.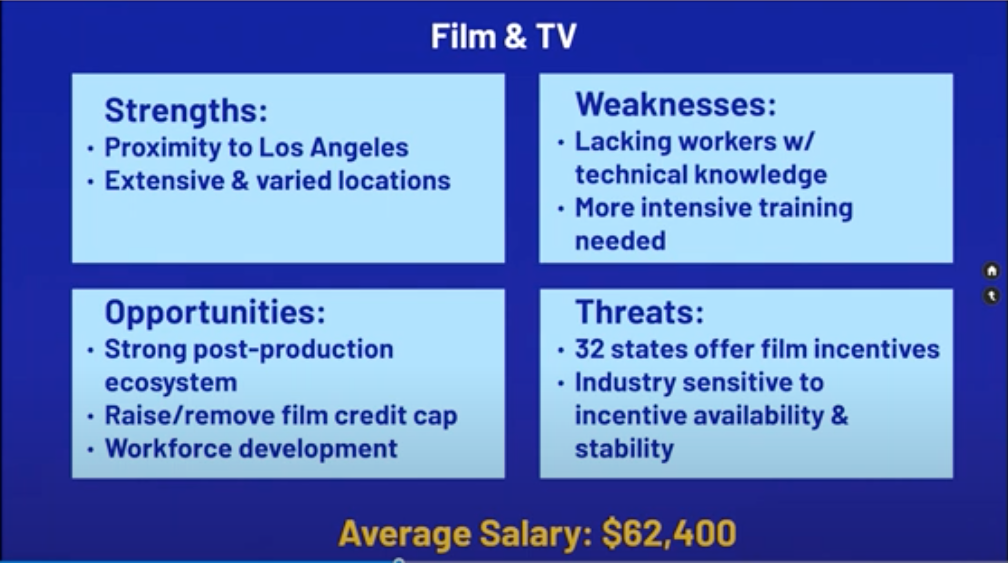 The driver of this strategy is the generous incentive program the state government offers to producers and filmmakers.
"If the incentives go away, production is gone," said Cyndy McCrossen, the film liaison of Albuquerque's Film Office.
The incentive program provides a 25% refundable tax credit to producers that spend on local workers, goods, and services.
This magnet helps New Mexico compete against similar programs in Georgia, New York and elsewhere. And it is a huge job producer. On average, each production in New Mexico over the last two years, employed 258 locals on the cast and crew.
A consultant's report for the New Mexico Film Office says the tax breaks resulted in $854 million dollars in direct economic output and nearly a billion dollars in total gross value over the last two years
In fact, fiscal year 2021 was a high water mark for film and TV spending in New Mexico: $623.8 million dollars.
This graph shows how much film and TV outfits spent on local goods and services in New Mexico, qualifying them for the state's production tax credit. Data from the Olsberg SPI consultant's report, November 2021.
"The Film Production Tax Credit program attracts significant expenditure to New Mexico," the report states. "In FY20 and FY21, the estimated cost of the tax credit was $160 million, incentivizing over $920 million in production expenditure."
The report says that translates into a cash multiplier: "For every $1 invested through the program, the benefit to the state economy is $8.40 in terms of additional economic value."
However, as great as the film industry in New Mexico is growing, it still has a lot to learn.
Questions about levels of crew experience – and levels of safety training – exploded into view in late October, when prominent actor Alec Baldwin fired a prop gun containing live ammunition during a rehearsal on the set of "Rust" near Santa Fe.
The shot killed director of photography Halyna Hutchins and injured director Joel Souza. The incident is still under investigation but intense media scrutiny has revealed sloppy practices, rushed work, crew dissatisfaction with long travel times and long hours, plus the inexperience of some crew members.
New Mexico wants a large and successful film industry, but, as the Rust story points out, it has work to do to produce a workforce that can fully meet industry needs and assure everyone is properly trained and protected.
"Kind of A Whole Process"
Filmmaking in New Mexico isn't a recent adventure. The history of film is entwined in the history of the state. During the 1930's and 40's, New Mexico provided the scenery for early Westerns and the setting for dramas like The Sea of Grass. By the 1970's movies such as The Man Who Fell to Earth and The Evil showed New Mexico proving more popular and competitive as a filming location.
The Evil is also where industry veteran Alton Walpole earned screen credit as construction coordinator.
"I actually started as a production assistant and worked as what we call a carpenter," Walpole said. "In the industry, they call it a prop maker."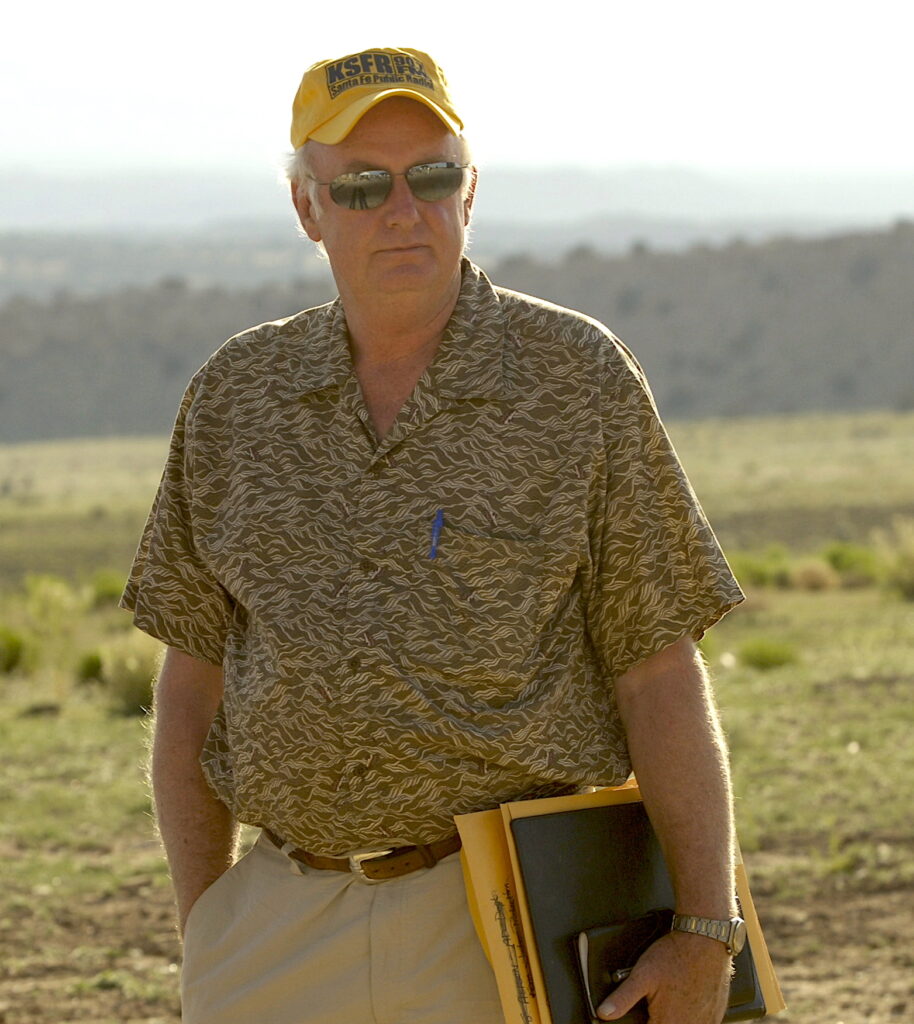 Walpole now works as a consultant for production companies, helping them turn their scripts into films. His 60-plus year career includes stints in high profile filming locations like Los Angeles and New York. Baraka, a 1992 documentary with Walpole working as a supervising producer, was filmed in over 26 countries.
Walpole knows the importance of a well-trained workforce.
"I became a grip, then a key grip, then a dolly grip. And then I started working at the production office as a supervisor, and then I became a UPM, and a line producer," he said. "It's been kind of a whole process."
Walpole explains that grips are technicians who lay cable, set up lights, and help with camera operations. A UPM, or unit production manager, is responsible for the film's budget, schedule, and general day-to-day workings. A line producer creates the budget and handles the logistics of the film.
New Mexico needs more of all these roles, skilled, well-trained, who take the work seriously, says Walpole.
In a commentary for the Santa Fe New Mexican, Walpole warns, "there is no room for complacency. If this is not done, our state will no longer be known as a place to make movies."
New Mexico is on a roll and has attracted some big studios – like Netflix and Universal – but, as Walpole put it, "the solution will necessitate us all working together."
Experience IS Necessary
Other film industry veterans agree that finding experienced, well-trained crew is a growing challenge.
Brent Morris, a line producer and UPM, was resorting to circulating an email in the states surrounding New Mexico, recruiting for a digital loader, a crew member that handles inventory and backs up footage on memory cards.
"Problem is, we've run out of qualified crew in a number of positions," Morris said.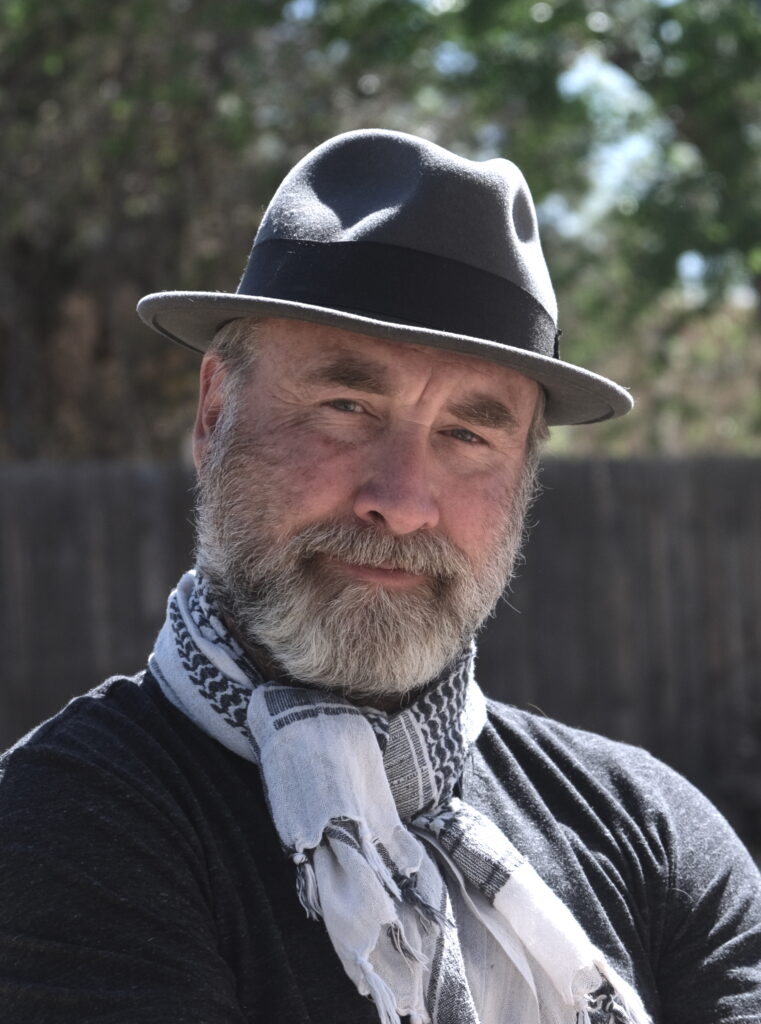 Morris is filming an untitled road trip movie and says he can't find what he needs on the union roster.
Morris, with more than 30-years of experience, says this happens a lot, which is why it's common for seasoned crew from Los Angeles or other cities to come to New Mexico along with the directors, designers, and other key crew members
Morris recalls working on Finch, a 2021 post-apocalyptic movie starring Tom Hanks. During production, the DP relied on crew he had previously worked with: a gaffer (chief lighting technician and head of the electrical department), a key grip, a camera operator, the first AC (assistant camera), and others. All of these people had previously worked together on different projects and therefore knew and trusted each other's abilities.
"In those bigger budget films, it's very common to bring in people because there's a comfort factor, and then for the smaller budget, we try to hire as much locally as possible, but we just can't find enough qualified crew right now," Morris said.
But that's not the way the state – or the industry – wants it.
"They can't bring in union members from out of state and expect that incentive," said McCrossen. "They have to at times, you know, if the workforce isn't enough here – but they're not incentivized."
McCrossen says it may take time but eventually more "above the line" personnel may be hired locally to take advantage of state incentives, but those people are still mostly back in LA.
Rust tragedy sparks needed safety considerations
A big factor in crew qualification, made painfully obvious with the shooting incident on the set of "Rust" in October, is experience with safety practices. This has been a point of contention in low budget productions, according to an entertainment piece by the LA Times.
The article spotlights the rapid growth of film and TV and New Mexico and describes the pool of currently qualified workers in New Mexico as stretched thin, forcing crews to work longer and harder hours, some of which already span 12-plus hour days.
This in turn spurs the debate of hiring inexperienced, out of film school, "below the line" workers for low budget films, at the cost of experience and safety training, in order for the production to meet its deadline.
To respond to this need, the New Mexico Film Office announced a new program of Production Assistant Bootcamps hosted by CNM Ingenuity, Inc.
These are now being offered as one-day events, from November to April and are taught by Alton Walpole.
He says the bootcamps are helpful for anyone interested in becoming a production assistant – an essential entry level position.
To qualify, one must be 18 or older, be a New Mexico resident, and be able to work immediately as a PA once completed. The bootcamps are a first come, first serve basis, free of charge.
Union of film and television workers tries to provide adequate staffing and safety
Unions play a key role in New Mexico's TV and film industry. They organize worker rights, for pay and benefits, and provide professional development.
The New Mexico film and television workforce is represented by IATSE Local 480, Teamsters Local 492, as well as IATSE Local 600– International Cinematographers Guild.
IATSE – The International Association of Theatrical and Stage Employees – was founded in 1893, with the intent to "improve all entertainment workers' lives both inside and outside the workplace," according to their mission statement.
That mission was in play in late October, as the union members felt they deserved better and were set to strike over a new contract. The contract advocated for better working conditions, including shorter work days with extended rest periods.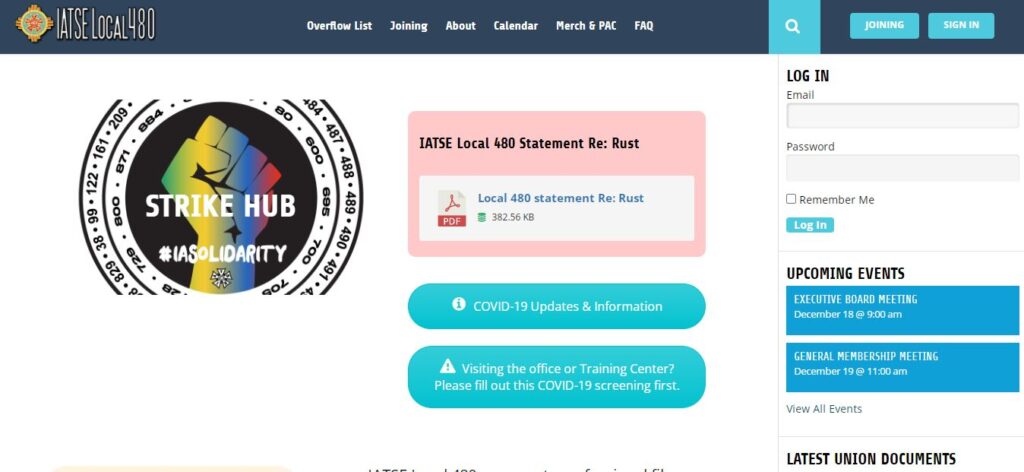 In the end, a strike was averted and a new deal was struck between union representatives and movie producers – but it was a close vote.
Liz Pecos, President of IATSE Local 480, which represents roughly 1500 film and television workers in the state, says that she and members of the union were set to meet to make strike signs and plan strategy before the strike got called off.
IATSE Local 480 narrowly approved the contract: 483 in favor and 479 against.
Across all IATSE locals, the contract was adopted with a 56% approval rate.
Matthew Toplikar, a union member and assistant locations manager based in Albuquerque, says the new deal was more than necessary.
"A standard daily film schedule involves 12 hours of filming plus 1-2 hours before and after for set up and breakdown," he said. " A big part of what we were fighting for was more time to go home and rest before being called back in the next day."
Toplikar added that there are many dangers to working 14-16 hour days.
"It's really not safe to drive home from a set that's an hour away from your house. There are multiple examples of people falling asleep at the wheel and either dying or ending up in the hospital," he said. "Personally, I've had to pull off on a highway shoulder 5-10 times in my career to take a nap before driving the rest of the way home."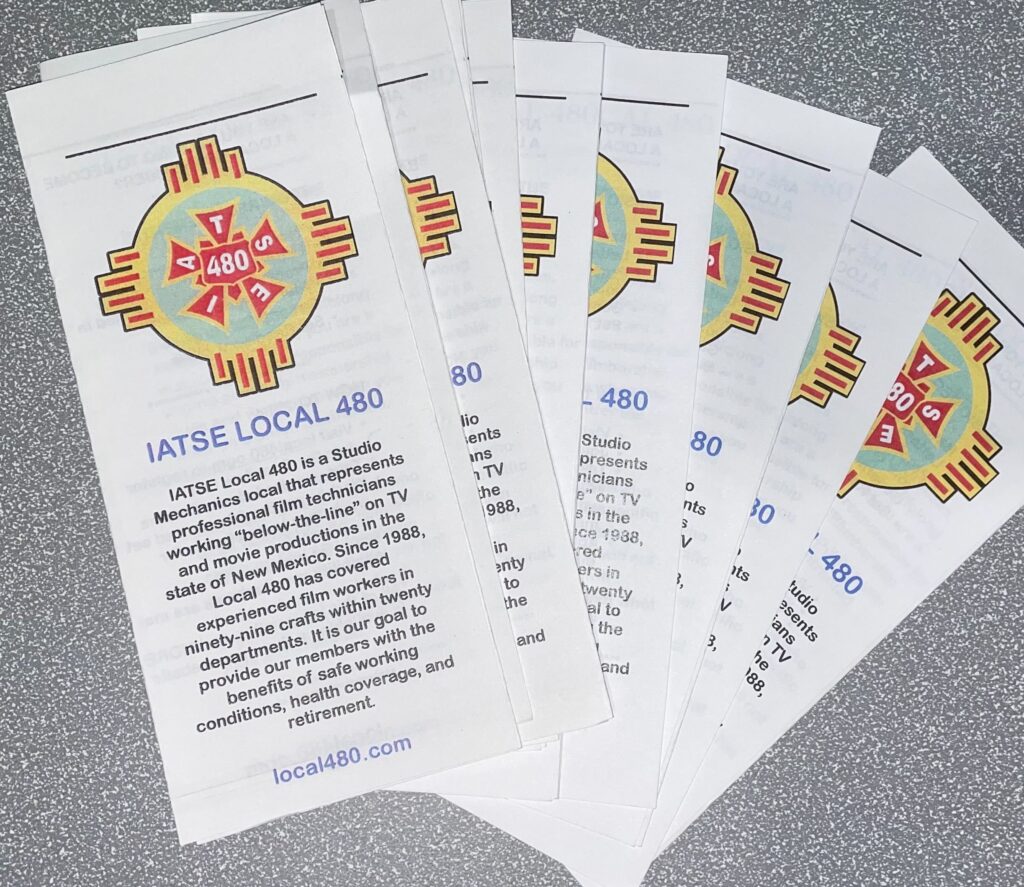 McCrossen says the new contract was necessary for workers who are propelling an increasingly prosperous industry.
"'I'm gonna make my movie, I'm going to make a million dollars!' Yeah, but not at the expense of workers you're not," she said.
Although the new deal is better than what the Union had, Toplikar foresees potential dangers in this new deal.
"It does allow for certain 'exceptions', and you have to wonder if productions will take advantage of these and treat them as loopholes. If that becomes the norm, we could be back to square one in a few years when the next round of contract negotiations happens," he said.
Toplikar says issues like what happened on 'Rust' are not due to a lack of safety procedures on sets.
"How we ensure that the standardized safety steps are actually taken is what I think we need to be talking about," he said. "There are plenty of professional, experienced, and safe armorers working in New Mexico film right now."
Workforce experience comes in many different forms, adds Toplikar.
"Even if someone doesn't have a lot of experience… they [can] come in for a day or two where we really need extra hands, then they can learn a bit about how things flow on set," he said. "If they do well and we end up needing more help throughout the production, then we would ask them back."
Training Students for the Film Industry
Another place where the state is hoping to ramp up and meet the demand of more skilled TV/film workforce is in the public schools, especially within established film programs at Central New Mexico community college (CNM) and the University of New Mexico.
"We currently have eight union pictures shooting in New Mexico now," said Tim Forrest, who directs the CNM film program. "I was here all through the 90s working in film and I have never seen this proliferation of work in New Mexico. It's never happened."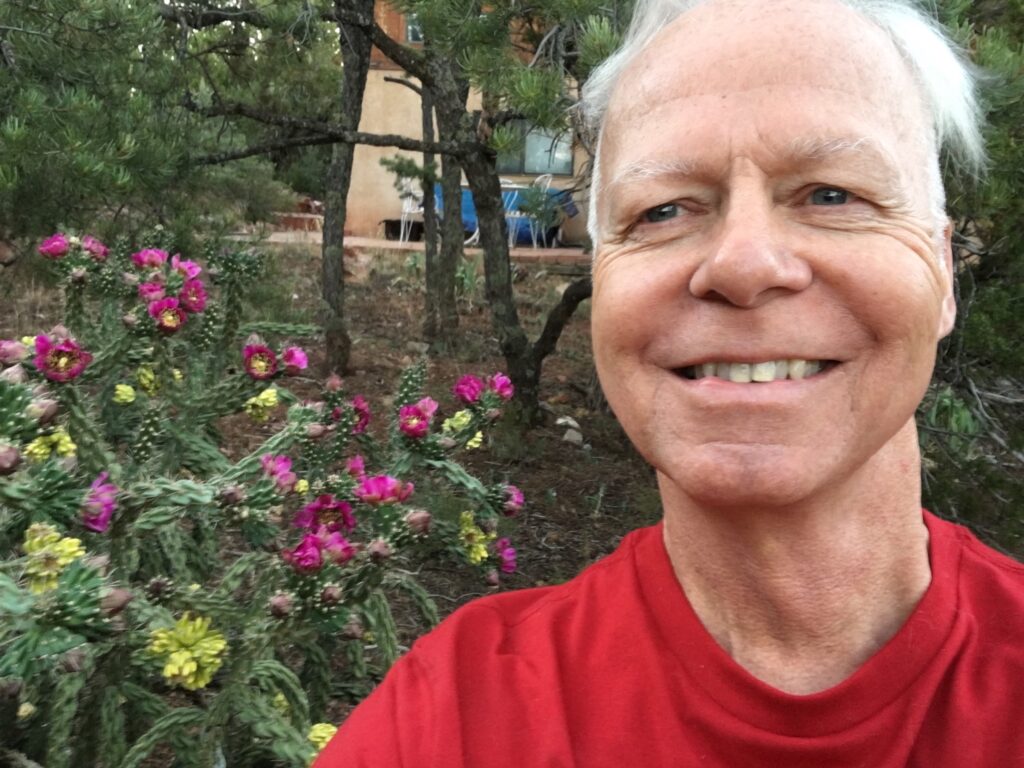 Forrest said COVID-19 caused enrollment to drop last year but now students are coming back and enrollment is back up. "Our main motivation is to train and put people into jobs," he said.
CNM's post-graduation placement rate ranks high with 65% or more graduating film students finding employment in New Mexico.
| | | | |
| --- | --- | --- | --- |
| Program | Graduates | % employed in NM | % in field in NM |
| Film Crew Technician Certificate | 53 | 75% | 36% |
| Film Production Degree | 17 | 65% | 29% |
| Post Production Technician Certificate | 23 | 70% | 30% |
CNM placement statistics from 2019 showed about a third of students in film program find work in NM film industry. Source: CNM Graduate Outcomes Report Summer 2018-2019 graduates.
The staffing on a typical film can be separated in two categories. "Above-the-line" are individuals that guide the creative direction that includes but is not limited to directors, executive producers, screenwriters and actors. "Below-the-line" workers serve to execute the work and are typically but not limited to camera operators, editors, grip and electric, makeup and hair stylists, etc.
Forrest disputes the stereotype that CNM trains below-the-line workers and UNM serves to produce above-the-line individuals.
"We're different from UNM because their students make their own films called capstone senior projects," says Forrest, "but CNM's program is more like all of our classes are capstone senior projects – where everyone works together on a shoot, as opposed to doing their own shoots."
CNM is currently in the process of creating a relationship with the IATSE union in order to offer students hands-on training and mentoring with film professionals.
"What we want to do with the union is invite them over to teach classes here, and then let our students participate because they want to develop these relationships and mentorships with the industry folks," said Forrest.
In order to join IATSE, applicants require 30 days of on-set work before applying, as well as the $1375 application fee. CNM students with a certificate or UNM students with a bachelor's degree are able to receive a 15 day waiver that can apply toward their application.
McCrossen says that the state's incentive program is creating opportunities both "above the line" and "below the line" – and the state's education system is essential in feeding that.
Moreover, the state is looking at how to award students with some kind of official credentialing.
"There's a lot of collaborative efforts right now," McCrossen said. "The administration here and at the state level is doing a big review of our certification program for what qualifies you as a 'New Mexico Film Employee.'"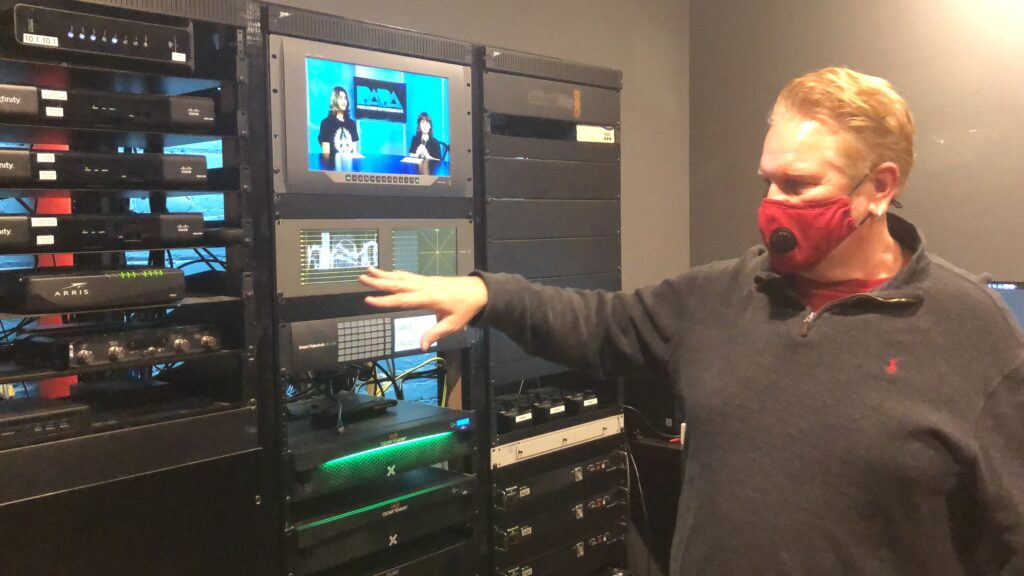 "Ultimately, the film business is all about relationships," said Forrest. "If our students come away with anything, it's playing nice with the other kids."
Putting a finer point on it, Forest said, "Don't be a jerk because if you are, then you're not going to get hired. You may be on set for this job, but you won't be on the next job."
Don't Sacrifice Your Life, For A Paycheck
With the ever expanding film industry, the state needs to take time to slow down and put focus on safety for film crews, said Aimée Schaefer, a UNM professor and former IATSE member.
The Rust incident is an eerie and heartbreaking reminder of how tragic things can go wrong on a film set.
"When you have producers who are actors, they're on set, they're seeing what's going on, but they're more invested in getting the film done to make money off of it than they are in actual safety," said Schaefer. "These protocols have been developed over 100 years of film production."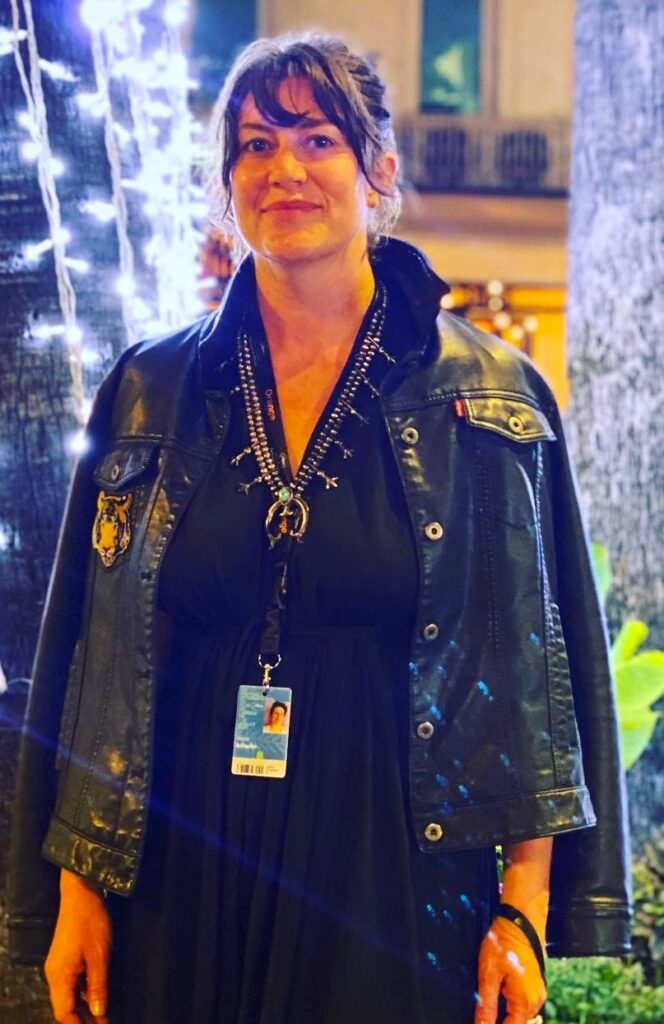 Schaefer said part of the problem is the lack of knowledge crew members have when they step on set.
"I feel like we (New Mexicans) are so eager for work, we're so eager for jobs, and the glamour of Hollywood is just so enticing that people kind of go above and beyond and don't put their safety first," said Schaefer.
For young and inexperienced film students, there are a lot of safety measures that they need to be aware of and know when to say no.
"When a crisis occurs, people are in shock. It's a fight or flight mode and they're not making informed, educated decisions. We won't know how we will react until we're in it," said Schaefer. "But if you haven't pushed yourself that far, to think into that kind of situation, you're really not going to know what's appropriate. At what point will you speak up for yourself?"
She said the fear for incoming student filmmakers is that they can easily be replaced if they try to stand up for safety.
"There's 20 people standing behind you that will be ready to show up on set tomorrow. So how do you navigate that? At what point do you say no?" Schaefer challenged.
She says the downside to the growing film industry is the amount of people willing to do work for cheap, and under problematic situations.
"I've walked off film sets before when I had PA's driving on two hours of sleep. It's not safe. Did I ever get a call to work with those people again? No. Did it go off without a hitch? Yes, for the grace of God it did," said Schaefer. "If something would have happened, I don't know how I would have felt about it."
Schaefer said the need to teach safety on film sets is apparent especially for inexperienced film students.
"Until we get that out to students, it's going to be sort of like a baptism-by-fire learning cycle."
"The Rust shooting is really a black eye for the state because there were people that walked off the set that morning because they were disgruntled about working conditions and pay," said Forrest, "Which left this gaping hole for these tragedies to happen. It's unfortunate but it's a teaching moment for the state and for all of us."
"How many more people are going to be abused by the system until it finally does change?" said Schaefer.
New Mexico's Government Has a Starring Role in the TV/Film Industry
The Rust set shooting did trigger some political commotion in the state capitol.
The state's occupational safety department is investigating the matter. But some leaders want the New Mexico legislature to tighten the laws governing firearms on movie sets, along with other safety regulations.
However, changing the law might be difficult to pull off and the governor seems to be giving the industry the benefit of the doubt.
"Currently, the governor has no plans to try and change the safety regulations that are required for the film industry," said Nora Meyers Sackett, press secretary for Governor Michelle Lujan Grisham.
Sackett said it's possible state legislators may want to look at strengthening safety regulations on movie sets, but given the short session planned for January, there is unlikely any immediate action on the horizon.
Sackett added that while the attention brought upon the safety of film crews was expanded after the Rust incident, the governor believes that it was more a one-time ordeal.
"Film sets have been historically safe for the film crews that are in the state," said Sackett, "and we continue to believe that they will remain safe."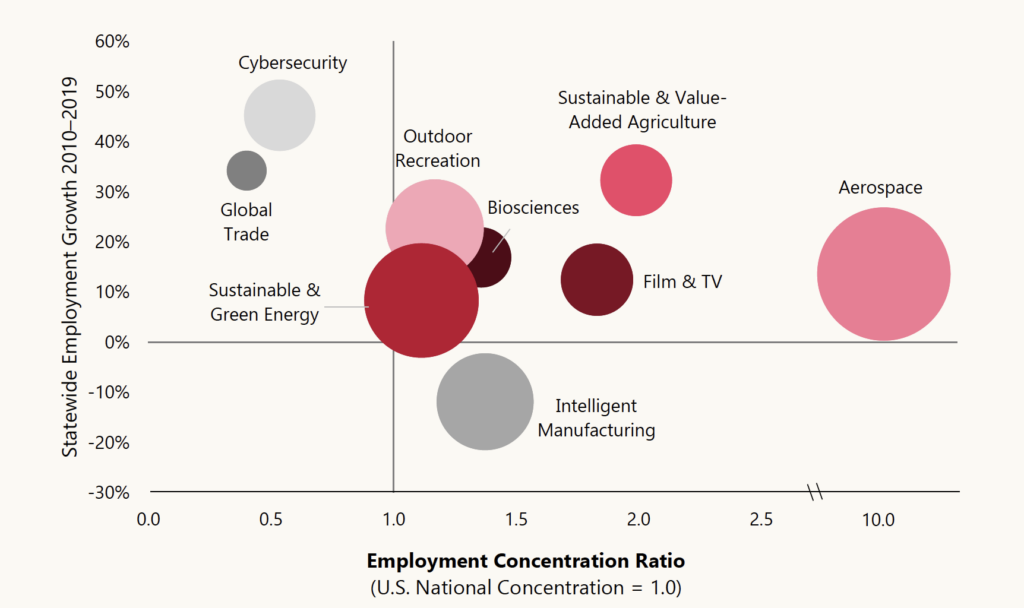 However, the larger question on the minds of lawmakers is whether the incentives that the film industry has obtained should change in any way.
While some in the legislature have expressed a need to look into the incentive program – especially to make sure their rural areas get a share of the action – a majority of others don't think this is a necessary endeavor.
Among those expressing reservations are House Majority Leader Javier Martínez, D-Albuquerque, and Rep. Larry Scott, R-Hobbs, who argued that the incentives were too expensive for the state, according to an Albuquerque Journal article.
Asked to clarify his comments, Martinez told New Mexico News Port that he wants to make sure that the tax credits are remaining effective at providing for the New Mexico community.
"We must make sure that these credits are helping the entire community, and not just a small section of those that participate in our economic system."
Indeed, the Economic Development Department includes a strategy that would better encourage TV and films to venture beyond the Albuquerque and Santa Fe region, and spend money on crew and services in more rural areas.
Martin Hickey, D-Bernalillo, said that while looking at the incentive program may be something that is done, it is not a high priority and believes that they are functioning as intended.
"I personally believe that there are more important things that we can be focusing on, rather than an incentive program that continues to provide great revenue for the state."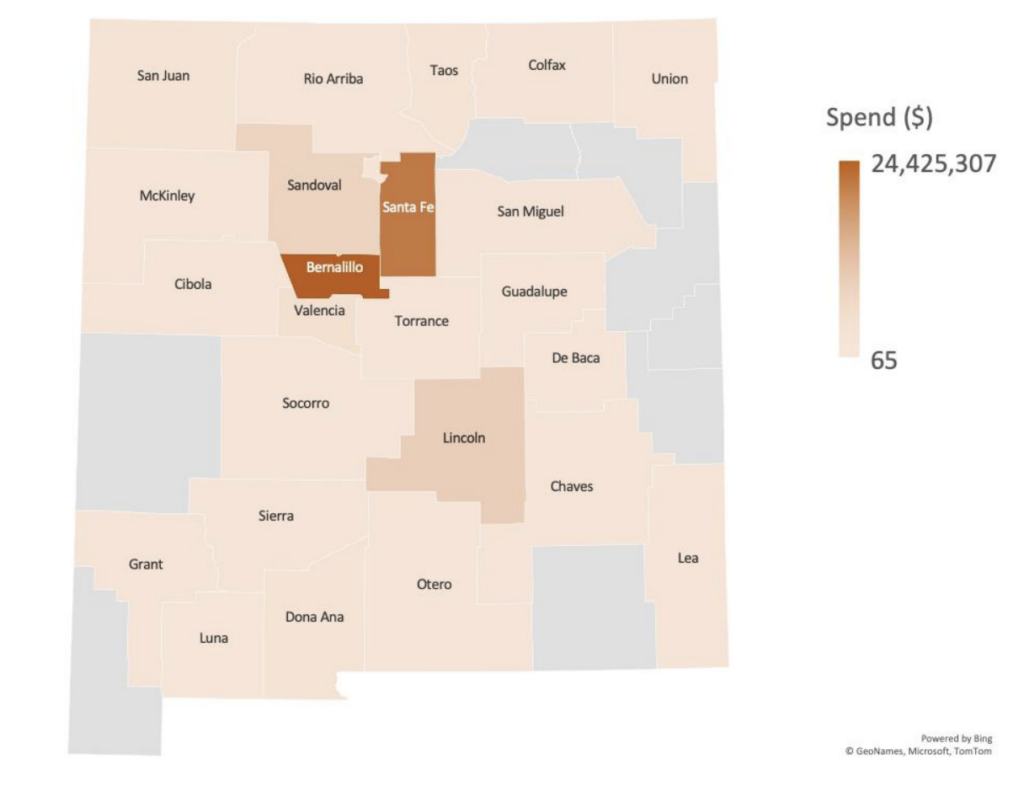 At the New Mexico Film Office, which hopes to expand its staff of seven next year, Jennifer Esquivel, a senior manager for communications, said the office will continue to educate lawmakers on the benefits of the incentive program.
"For the film industry, incentives are directly tied to a production's budget and are necessary to maintain a robust film and television industry."
Esquivel said that states are in competition with each other to attract filmmakers and any changes to the incentive program may have negative effects.
"For New Mexico to remain a hub that is attractive to productions, the state, at a bare minimum, must maintain the current incentive program."
Esquivel also said that aside from ramping up the workforce, New Mexico needs to add production facilities, sound stages and post-production sites to better support the industry.
---
Follow us on Twitter,:
Noah @NASolomon_01
Tyler @tbraundhart
Jeanette @jeanettededios
Spencer @SpencerButler48