When professional soccer arrived in the Land of Enchantment many doubted the state was ready. Doubts ranged from infrastructure, to popularity of the sport.

Albuquerque had no big league soccer stadium and limited experience in professional sports. However, President and Owner of New Mexico United Peter Trevisani always believed.

"We're bringing an elite level of the game to our state," Trevisani said, as reported by the Santa Fe New Mexican.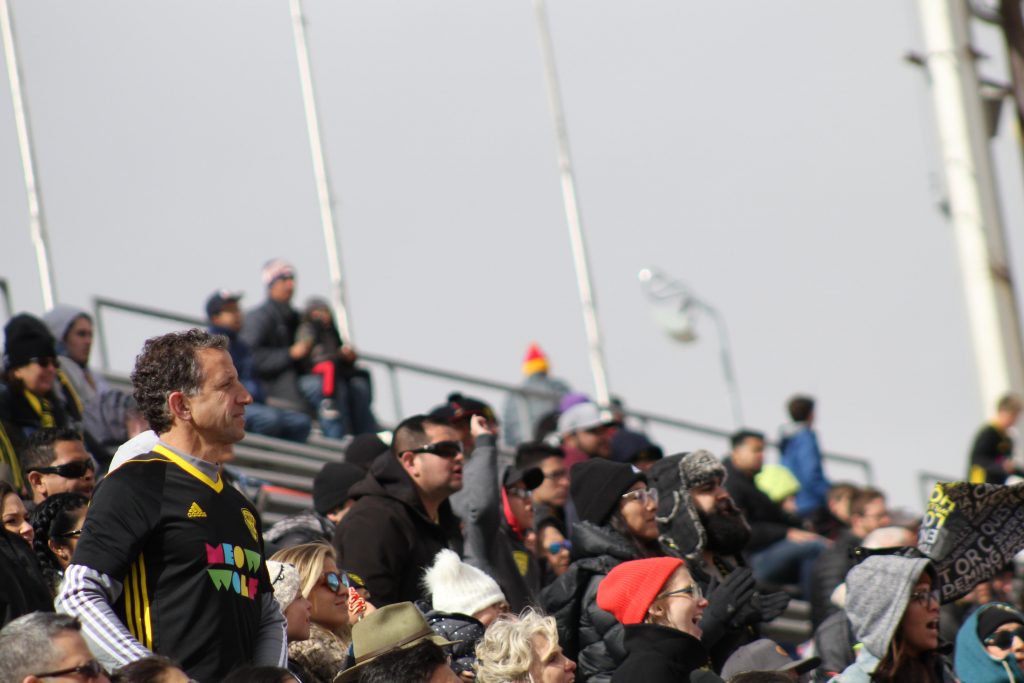 "We're trying to change the way we do things and, really, so many people are pulling together to make it a great experience," Trevisani said to the New Mexican.

New Mexico United — the state's first nationally chartered professional soccer franchise was announced in June of 2018, becoming one of the 36 teams competing in the USL Championship, which is just a notch below Major League Soccer.

The United will have a chance to compete against MLS squads in the U.S Open Cup, a tournament that combines most divisions in the country.

United was financially established by a local ownership group; Ian McKinnon, Ed Garcia, Ben Spencer, Jason Harrington, Sloan Swanson, Jos Shaver and the majority shareholder: Peter Trevisani.
Trevisani, born and raised in Boston, Massachusetts spent part of his life in Europe where he saw, understood, and kept the passion for soccer.
Trevisani also has a stake in the immersive art facility Meow Wolf. The Meow Wolf branding appears on the team's home jersey and created an explosion of jersey sales around the state and other parts of the country. The club leads the entire league in merchandise sales, according to United staff.
New Mexico United made its debut on March 9 at Isotopes Park. The game ended in a 1-1 draw against Fresno FC. Fittingly, the former MLS player Devon Sandoval, a local favorite who starred at Eldorado High School and at UNM, scored the first goal in club history. The goal created a hubbub in the black and yellow crowd at Isotopes Park. Nearly 13,000 had filled the stadium converted from a baseball field to a soccer grid.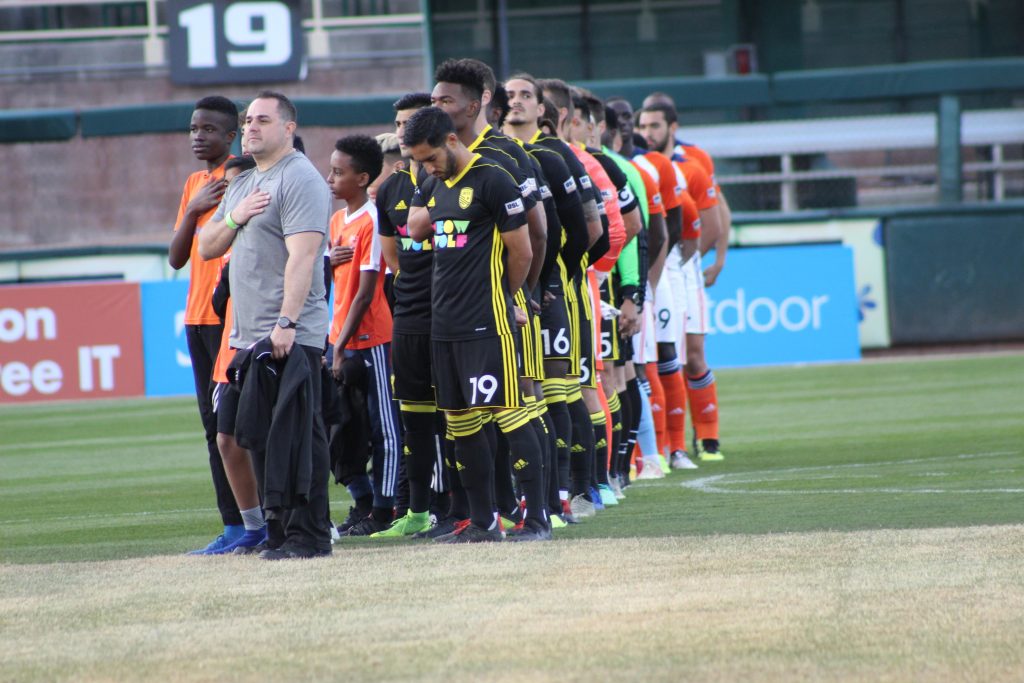 Javier Velasco, a New Mexico United fan has attended both of the home matches this season. He describes himself as a lifelong soccer fan.

"It is great to see professional soccer in my hometown, Velasco said. "As a soccer fan I have been waiting to support a local soccer team and it is finally here."

The United had the highest attendance from all opening games in the USL with 12,896 spectators, according to Pro Soccer USA.

After five games of their debut season, the team remains unbeaten with two victories and three draws.