By Santiago Anaya / NM News Port
On the evening of Friday, Oct. 27, a collaboration between two local downtown shops, Curious Toast Cafe and Glitter Alchemy, spawned a niche tea party for the spooky season.
Located at a Victorian-style house, Curious Toast Cafe and Glitter Alchemy came together and orchestrated the whole event. According to Madeline Mariposa, the owner of Glitter Alchemy, this is the first haunted tea party hosted by the two shops.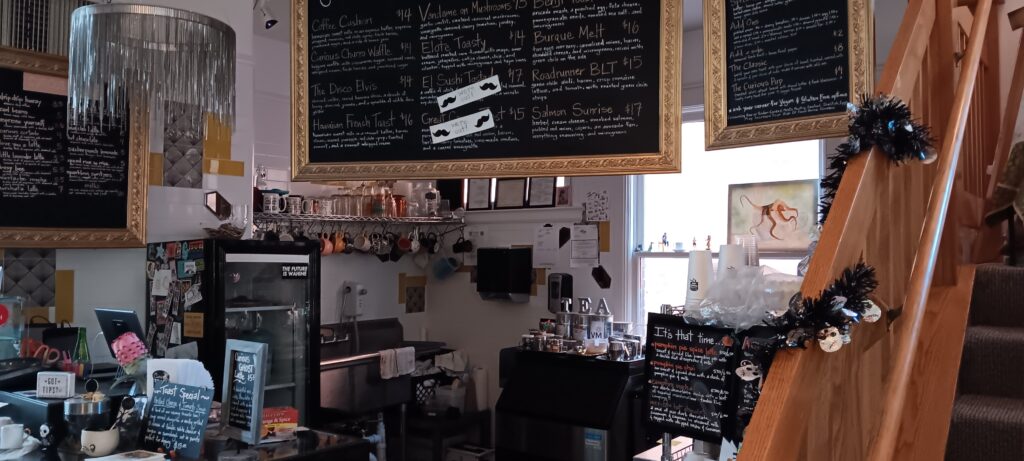 "We do other events, we host markets and stuff, but I thought for Halloween, let's bring it together and do something different," Mariposa said. "I think tea parties are finding a new place again and coming back in style."
For the event, there were two different seatings: an age-friendly seating from 4 p.m. to 6 p.m. and an adult seating from 7 p.m. to 9 p.m.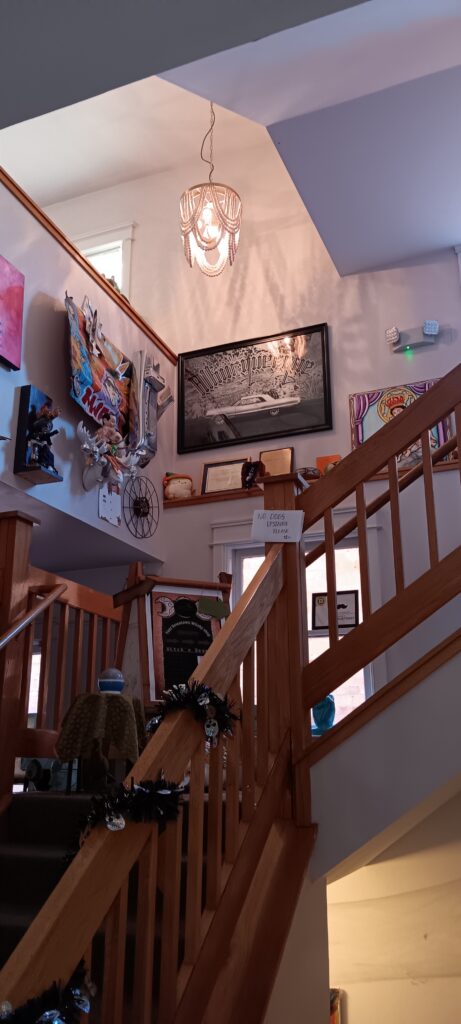 "Our first seating was family friendly and (the later one) is over 21, so we wanted to have that diversity of having like a cute family event and then now it's a little bit darker for the grown ups," Mariposa said.
The goal in mind for this event was to bring the local community together while also offering something unique to everyone. Surrounded by the diverse culture of downtown Albuquerque, the two shops strive to be a home for everyone.
"You know, there are the clubs and all these different stuff, but what we're trying to bring is more performance, more culture, and more variety," Victoria Van Dame, owner of Curious Toast Cafe, said.
According to a duo attending the party, Mika Pachicha and Lani Raes, the niche aspect of this event appealed to them the most.
"This really fits our vibe. We love tea parties a lot and wanted a themed night, so we dressed up as witches," Raes said. "We are not party people, so just being in a mellow environment, being able to take pictures and have a great time is what we wanted."
At the event, numerous guests dressed up for the occasion; many people dressed as witches, skeletons, dark fairies and ghouls. For being their first holiday-themed collaboration, Mariposa stated that there were some minor little "kinks," such as making sure when to serve the food or how many tickets to sell.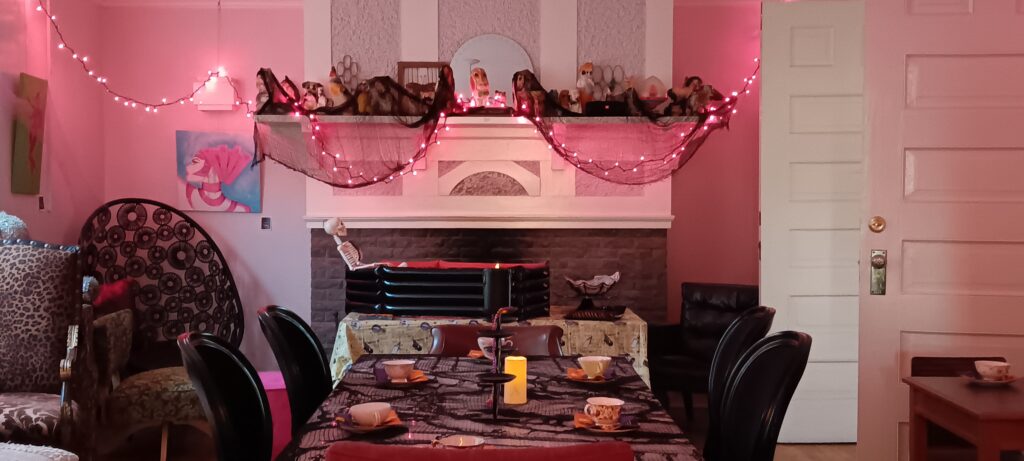 "You know there is always going to be a few kinks I think and since it's our first one it's all about ironing out those kinks," Mariposa said. "And to doing this again in the future, I think we are going to do more, we might even do one for the holidays."
For more information on these two local shops, visit their Instagram pages @curioustoastcafe and @glitteralchemyabq.