By: Izabella Kubiak/ New Mexico News Port
On Oct. 21, the University of New Mexico hosted the University of Hawaii for the homecoming football game and won 42 – 21.
The homecoming game was an opportunity for returning graduates to watch UNM's victory on Saturday night. Students and alums draped in Cherry and Silver celebrated with a roar in the stadium.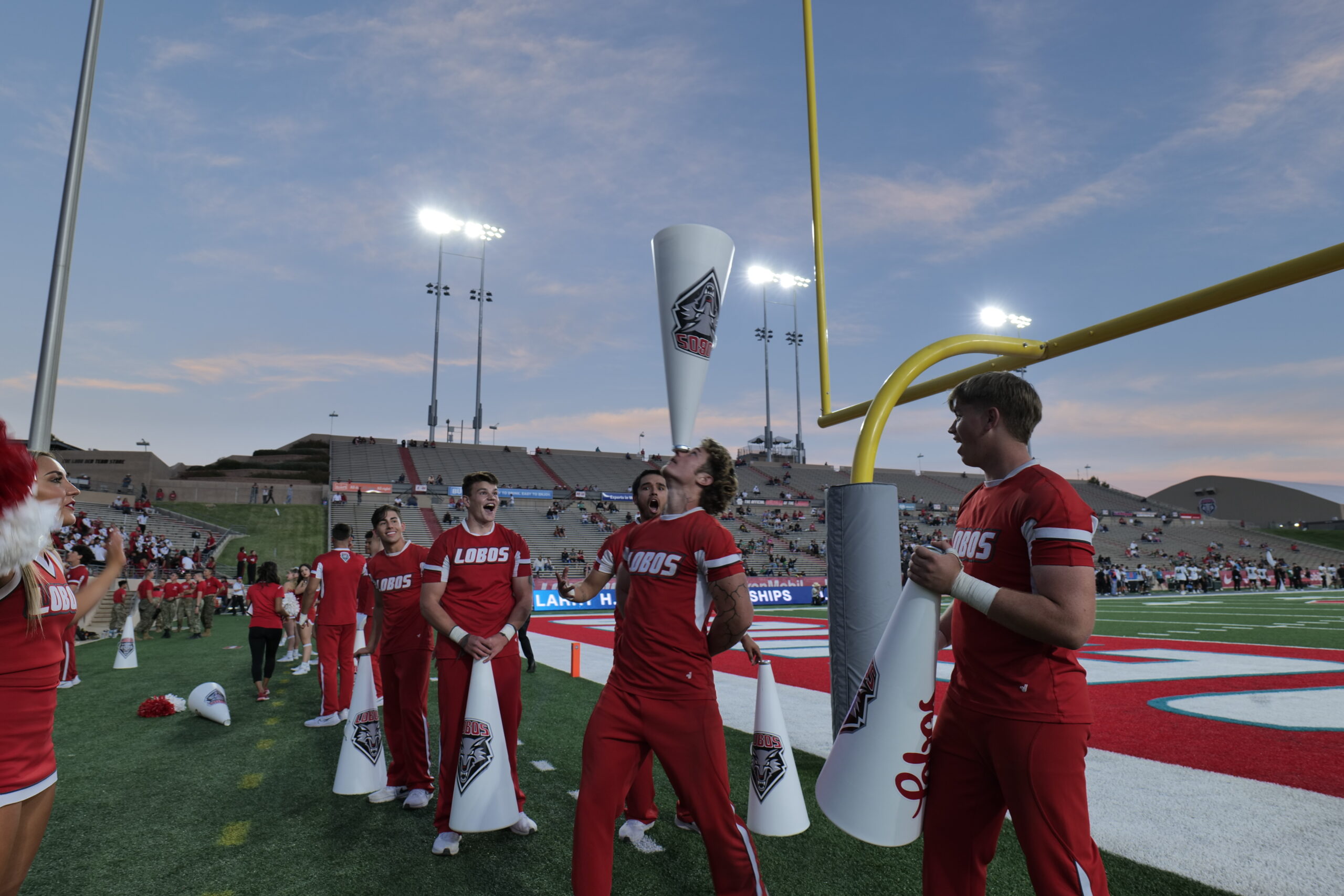 "I thought the offense answered and the defense answered and we played complimentary football," Danny Gonzales, the head coach of UNM football, said.
Coach Gonzales described the game best, as the Lobos entered Saturday's game with no interceptions but left picking off three from Hawaii's quarterback Brayden Schager.
An interception is when the defense catches a ball thrown and intended for offense on the opposing team, therefore turning the ball over.
"(The game) was a huge win, and it brought confidence back to the football team, and hopefully (this win) will bring more fans out to our football games." said Bryce Santana, Lobo's DE.
This was a different game compared to the suffering loss the Lobos endured just a week prior to San Jose State, with a final score of 52 – 24.
"(Winning was) just a breath of fresh air. Like, coming off the weekend that we had, you know, it left a bad taste in our mouths." Taurrian 'Teedoo' Stafford, #66 on the Offensive line, said. "So we got that taste out of our mouths- and it feels good."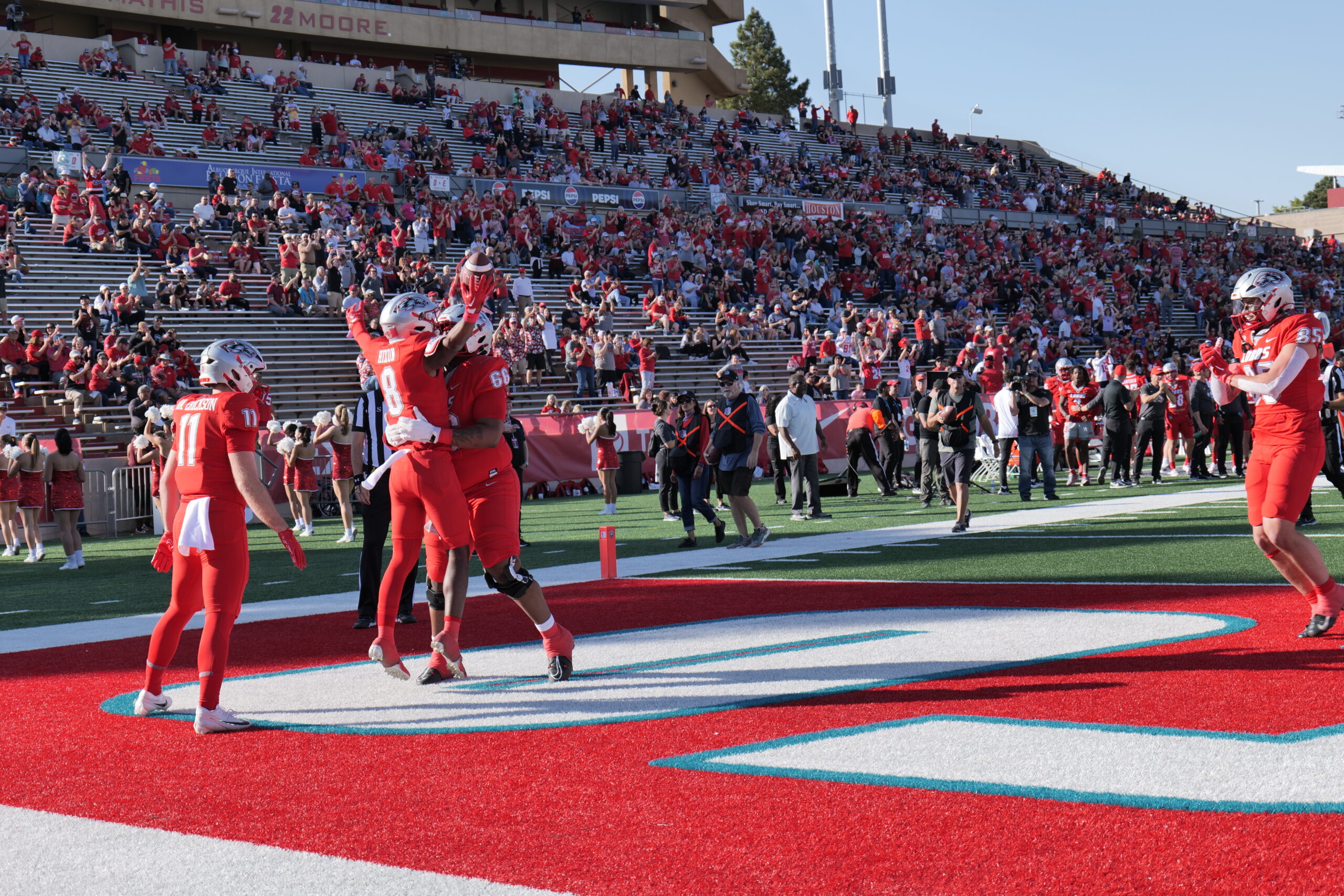 By halftime, the Lobos were winning by 28 – 14, and the Lobos scored on all four possessions in the first half of the game.
Coach Gonzales saw a contrast in his players when approaching this game after the previous loss at San Diego State.
"Our kids showed up on Sunday licking their wounds, were quiet, but they had the right attitude," Gonzales said.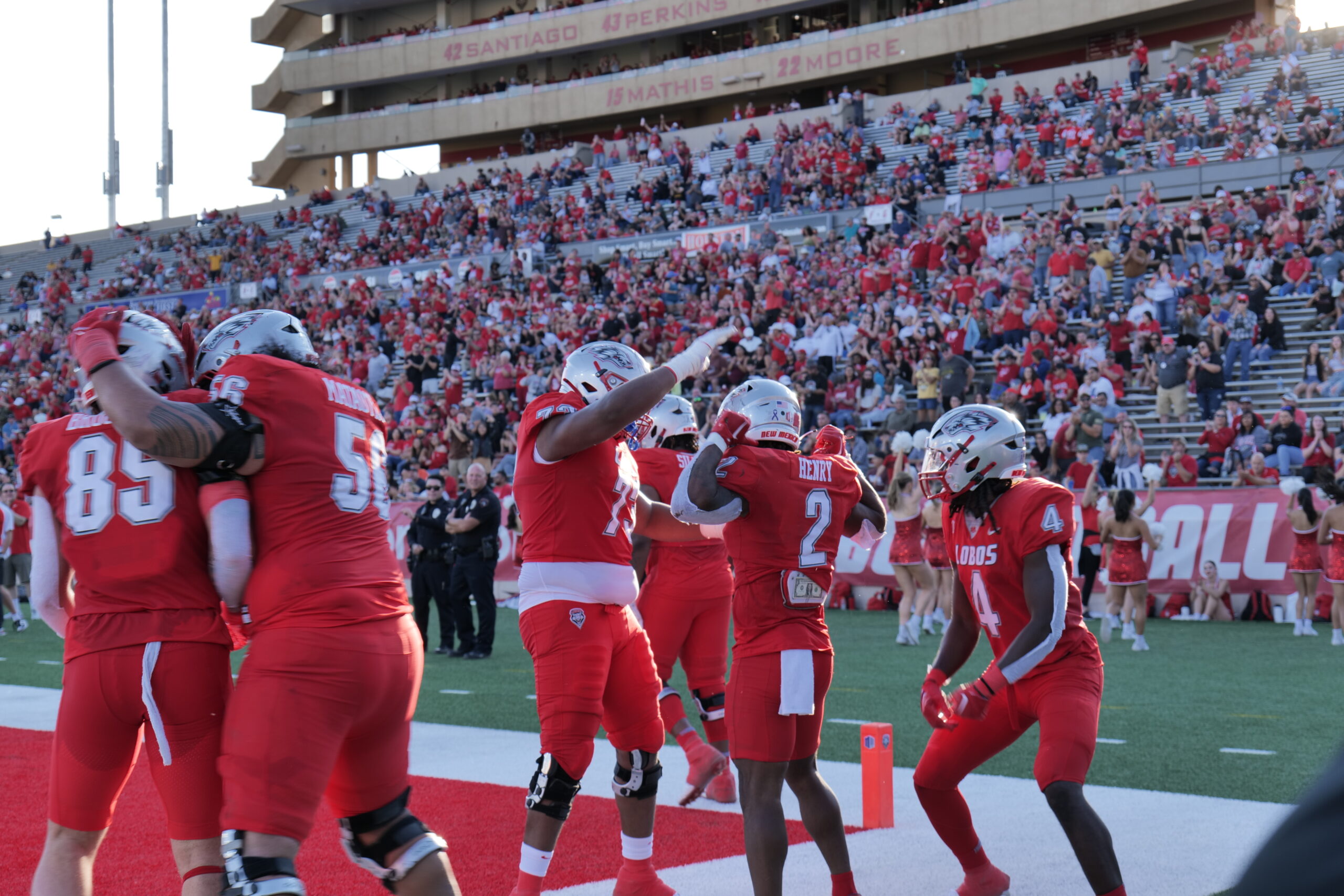 Dylan Hopkins, the Lobo's quarterback, attributes attitude and ambition to winning.
"As each game goes on, you know, everyone gets closer and just wants to win more," Hopkins said. "Every time you get a win, it just builds confidence."
The University of New Mexico Lobos play just one more home game against Utah State on Nov. 24 at 1:30 p.m.