By Anthony Romero-Kleve/ NM News Port
President Biden's student debt relief plan is scheduled to begin this month—if it can survive legal challenges.
In August, Biden announced a plan that could wipe out up to $20,000 of student debt—an amount some UNM students say could wipe out their debt completely.
But three different Republican lawsuits threaten to limit the plan before it gets off the ground and the White House has said no applications will be processed until late October.
About half of UNM students take out loans to finance their studies, borrowing an average of $21,000, said Brian Malone of the UNM Financial Aid office.
To qualify for the proposed plan, the recipient must have received federal student loans, and their current household must make less than $125,000 annually.
While Biden's plan extends across the nation, New Mexico this year expanded the Opportunity Scholarship program to cover tuition and fees up to a bachelor's degree for in-state students.
The program is designed to ensure every in-state resident has their tuition paid for at state schools and incentivize more kids to go from high school directly to college.
"I think it'll help a lot of students be able to afford the chance to go to college and pay off debt," said Elizabeth Rivera, who hopes to finish her bachelor's degree debt-free with the Opportunity Scholarship and Biden's loan forgiveness.
On a recent walk across campus, a reporter talked to several students who said they had taken advantage of the Opportunity Scholarship and still required student loans, but that Biden's plan would be enough to zero out their loans.
Graduate students and out-of-state students, who no longer qualify for the Opportunity Scholarship, could have more to gain from debt forgiveness if they took out student loans to pay their higher tuition bills.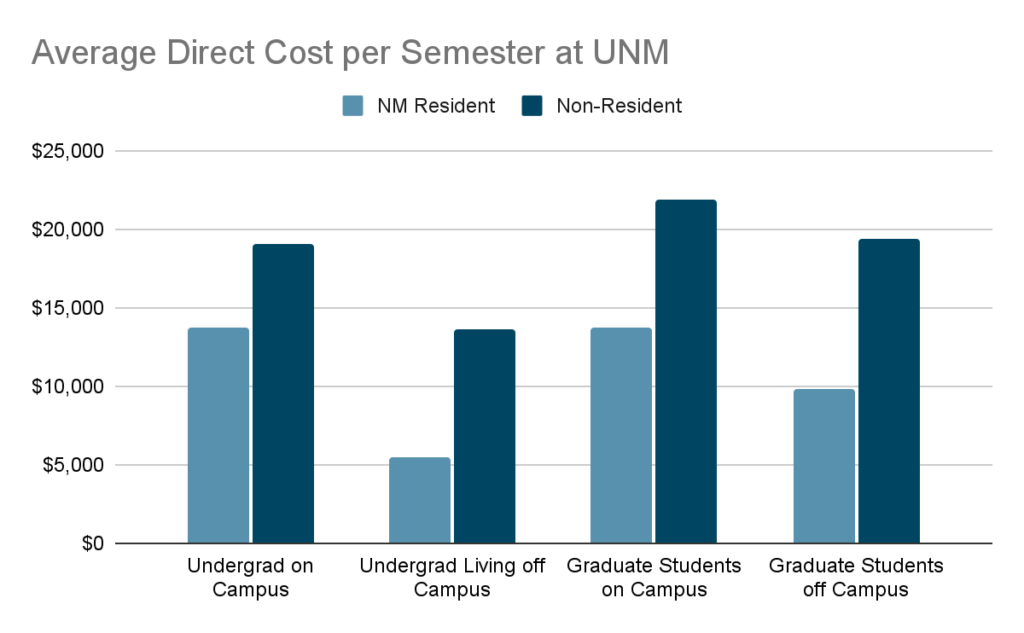 Students who no longer or never benefited from the Opportunity Scholarship could pay $10,000 to $22,000 per semester depending on individual circumstances.
International students are ineligible for loan forgiveness because they are ineligible for federal student aid, for the Global Education Office at UNM said. 

The online application process is still scheduled to open in October, the U.S. Department of Education said in a Sept. 29 update on the program.