By Andres Torres/ NM News Port
Albuquerque is moving forward with plans to open a center for homeless youth, after city and state officials secured commitments for most of the money it will cost to build.
U.S. Rep. Melanie Stansbury got $1.5 million from Congress to help pay for Albuquerque's new Homeless Youth Center project, she said at a press conference at Civic Plaza.
That money, along with $7 million from the American Rescue Plan Act (ARPA) and $250,000 from the city's general fund, brings the total commitment to $8.75 million of an estimated $10 million budget.
"This facility will provide a safe space for young people facing housing insecurity and connect them with the care and resources they need to plan for their future and maximize their potential," Stansbury said in a news release.
The center will accommodate people aged 18 to 25, a group that needs more help, city councilors Brook Bassan, Tammy Fiebelkorn and Renee Grout said in a joint statement.
A new facility is needed because young homeless people don't feel safe in adult homeless centers, the city councilors said.
Ruban Muñoz, 24, said he has been homeless for two years and has had problems getting help in Albuquerque.
"In almost every place I am usually pushed out the way for another older person or a woman," Muñoz said. "Yeah, I am younger but I still need help just like every other homeless person around downtown."
There are between 1,000 and 2,300 young homeless people in Bernalillo County, and as a group they need specialized help.
"This is strong progress towards the city of Albuquerque's newest shelter, a shelter for our unhoused youth who for too long have been undercounted and overlooked," Mayor Tim Keller said in a press release.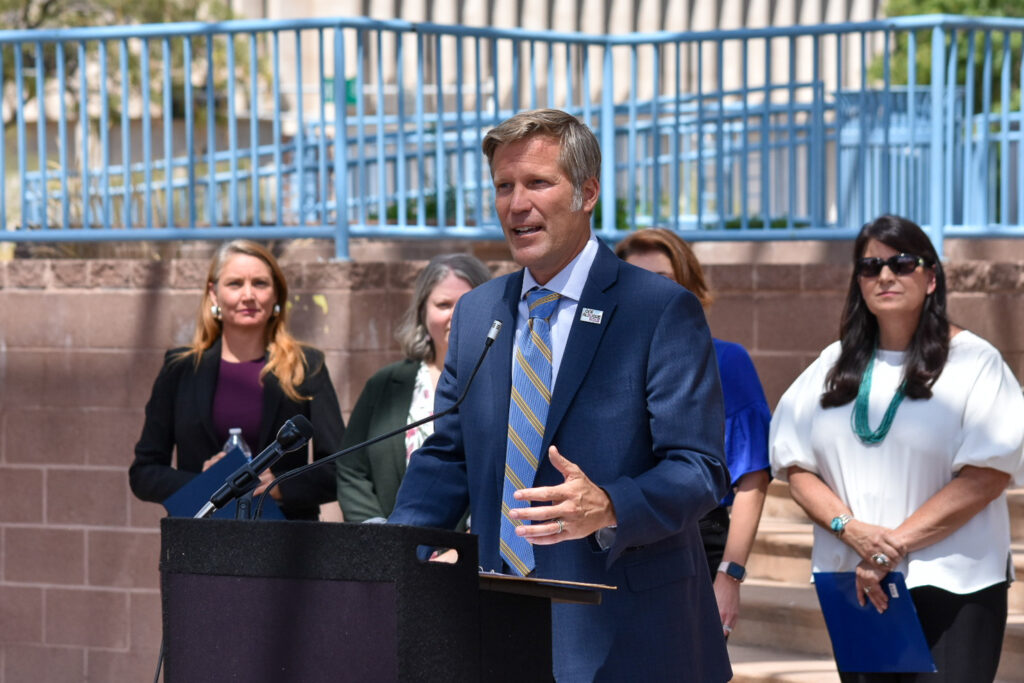 The Youth Center is one of several solutions the city has pursued in response to growing homelessness.
The city of Albuquerque closed Coronado Park Aug. 17 because officials had determined the gathering of homeless people in the park was a safety hazard for the public and the people living there, city spokeswoman Katie Simon said.
"The grounds that had been a hotbed for narcotic usage, drug and sex trafficking, and organized crime," Simon said.
Under Mayor Keller, the city has moved forward in transforming the old Lovelace Hospital on Gibson into a multi-use Gateway Center at Gibson Health Hub.
The Hub currently has several tenants providing medical and behavioral health care. The next phase involves construction of a 50-bed temporary shelter for women, which is expected to open this winter. Other services are planned to begin next summer.
Follow Andres Torres/ @ArtAndresR on Twitter