By Joey Wagner/ NM News Port
Although the risk of monkeypox is low for most people, at-risk New Mexicans should take precautions to prevent the spread, health officials say.
"I don't use the term worried," said James Wilterding, the director of medicine at the Student Health And Counseling, but he urges people "to be aware of the risk, but also, to be realistic and informed."
As of Oct. 5 there had been only 43 cases of monkeypox in New Mexico, according to the Centers for Disease Control and Prevention. While larger states have seen as many as 5,000 cases, it is currently not considered a pandemic, such as that of COVID-19.
Unlike COVID-19, which spreads quickly and easily through airborne droplets, monkeypox is primarily spread through close, personal contact including sexual activity, Dr. Laura Parajon, deputy cabinet secretary at the New Mexico Department of Health, warned in an Op-ed.
Because there have been so few cases and the disease doesn't spread as easily as upper respiratory infections such as colds and COVID, the university doesn't need to take cleaning measures beyond what's already done right now, Wilterding said.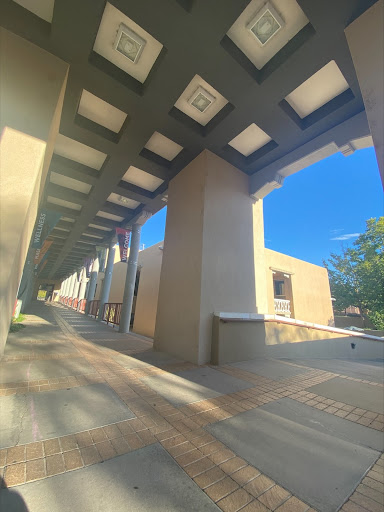 More than 800,000 doses of the vaccine have been given in the United States so far, according to the CDC, but the university has no plans to distribute the vaccine on campus this semester.
The supply of vaccine is limited, so the shots are offered first to those at high risk, including gay or bisexual men, men who have sex with men, people who have had multiple male partners recently and those who engage in sex work, according to the state Department of Health. The vaccine may also be given to anyone who has been in contact with a person diagnosed with monkeypox or who has been told by a healthcare provider that they likely have it.
If you're at high risk you may use the Department of Health's sign up sheet to register for the monkeypox vaccination.
Although the vast majority of monkeypox cases in this country have been among men, about 22,000 so far, more than 500 women have also contracted the disease, according to the CDC.
But Dr. Parajon warned that may not always be true. "Some have noted a lot of early cases among gay and bisexual men, but we have seen before that infectious diseases move among populations," she wrote.
The main way to contract monkeypox is through skin to skin contact with the lesions of a sick individual, or coming into contact with a sick individual themselves. Condoms may help prevent transmission of the disease but condoms alone can't prevent all exposure because the rash may occur on other parts of the body, the CDC says in a tip sheet on safer sex and monkeypox.
The most notable symptom is a rash or sores, sometimes preceded by flu-like symptoms. Contact your healthcare provider if you think you may have monkeypox.
If someone on campus becomes infected, UNM has isolation units available in the dorms and SHAC can help coordinate care, Wilterding said.
Follow Joey Wagner/@JdwUnmCj on Twitter