By Daniel Boyd / NM News Port
It's easy to live in a place without knowing much about its history. That's why the Albuquerque Historical Society offers free walking tours of downtown on most Saturdays.
---
---
As I set out to meet the tour group, it occurred to me just how little time I've spent downtown. After four years in Albuquerque, I still wasn't quite sure where First Street was!
---
It's worth exploring that history and keeping it a place that's a good place to live."

— Tour guide Kathy Chilton on the merits of exploring Albuquerque
---
The tour begins near the train station at First and Central. It's loud, bright, and a great place to eat the biscochitos our tour guide Kathy Chilton brought. It's also the site of an architectural tragedy- the demolition of the Alvarado Hotel.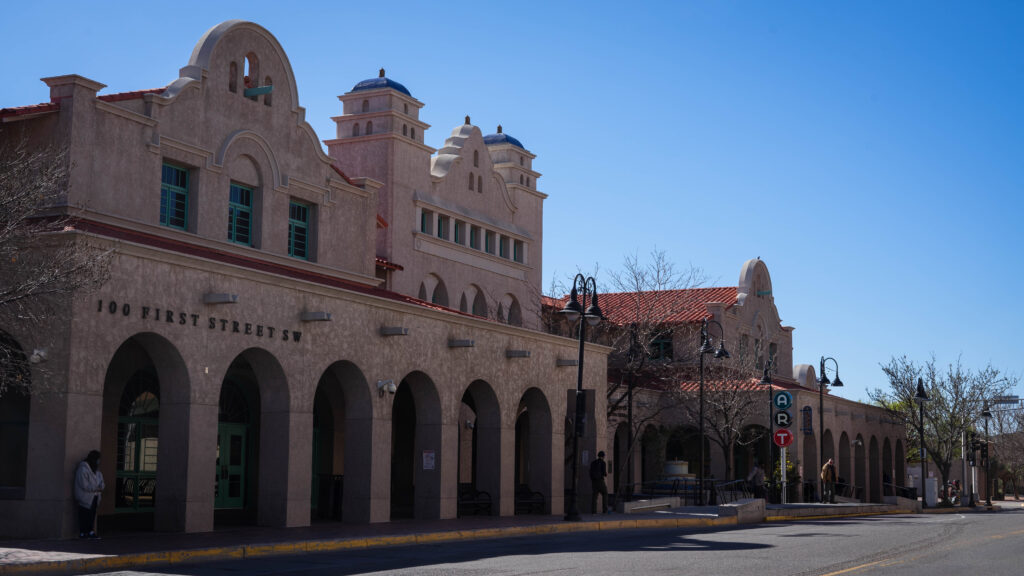 "The building is fairly new," Kathy said, "and that's because probably Albuquerque's greatest treasure was torn down in 1970."
"It was a magnificent hotel," she added.
We stopped in the lobby of another hotel, this one still standing. The Andaluz is breathtaking and also the site of some major historical intrigue. The documents that led to the execution of Julius and Ethel Rosenberg passed across the registration desk here.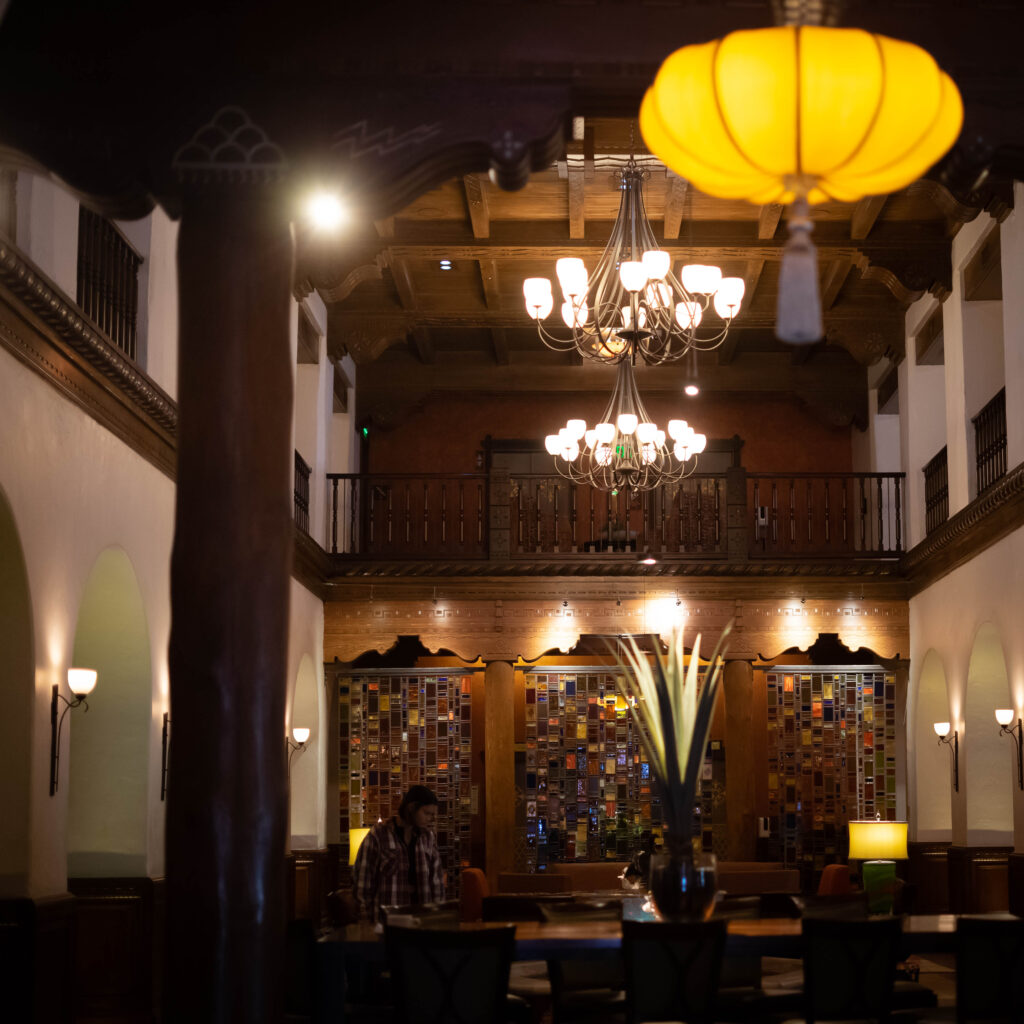 Historical buildings radiate outwards from the train tracks, as do stories and rumors. Did Puccini write one of his most famous songs here? Maybe. That part of the tour was entertaining, but there was also a lot to be learned about the culture here.
Outside the Kimo Theater on Central Ave., Kathy explains how a man named Oreste Bachechi came to design the iconic theater.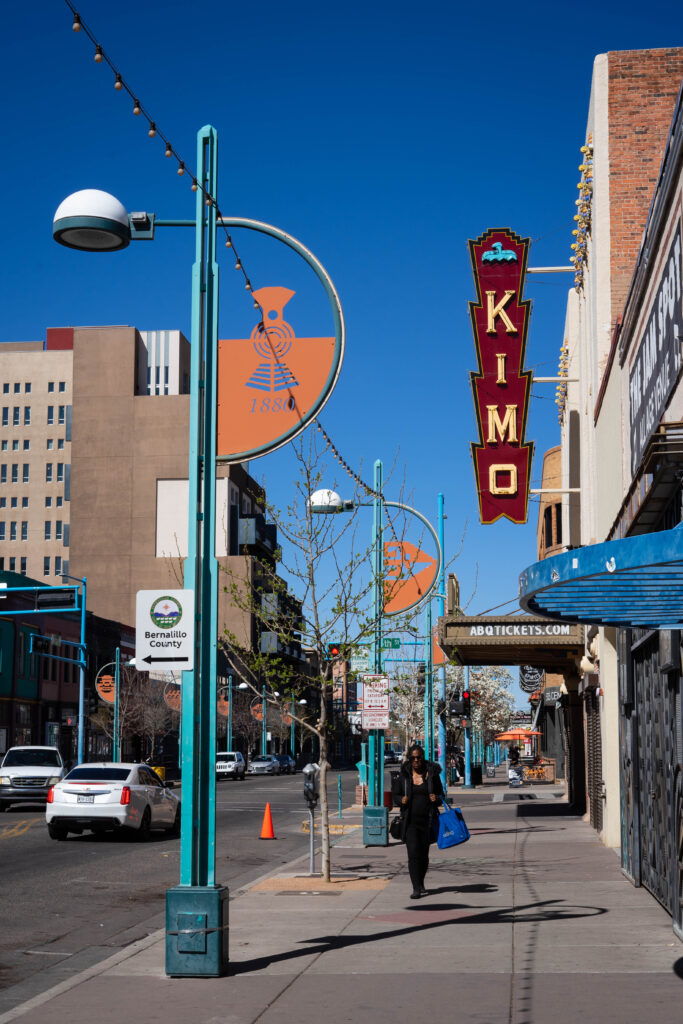 "He hired Hopi and Navajo specialists," she said, "and he hired a German to paint the murals inside with the history of the theater."
"One of the reasons why I like Albuquerque because it's every… everybody, everything," Kathy said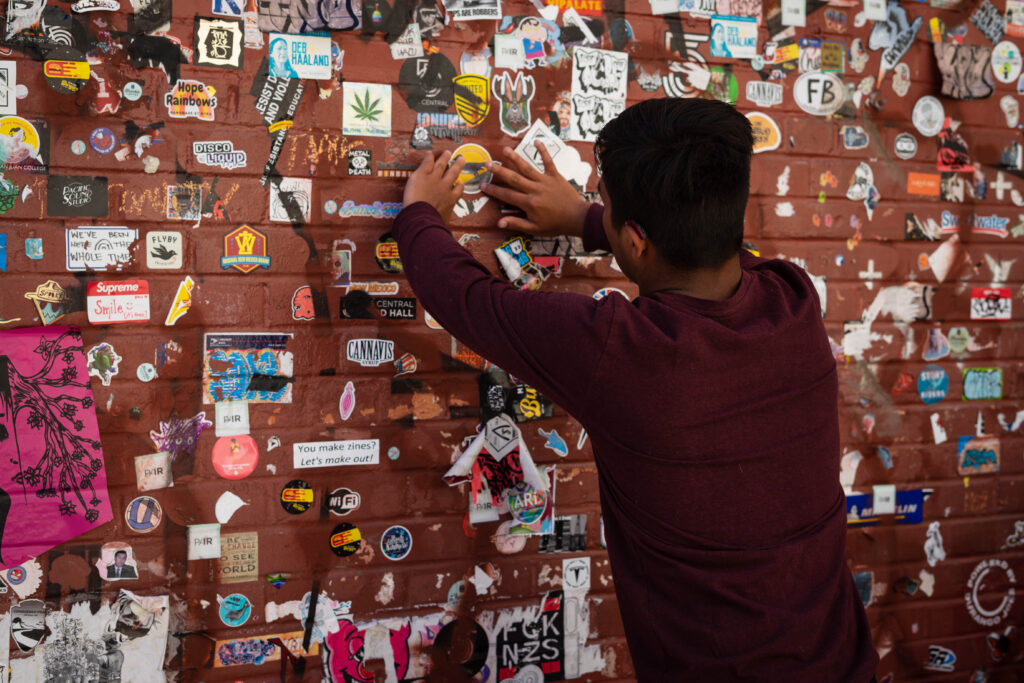 Just like me, Kathy isn't an Albuquerque native, but she's come to love it.
Albuquerque is absolutely unique," she said. "Here we are with gorgeous weather, very few earthquakes or tornados, and a history that is really rich in culture – and that goes back hundreds and hundreds and hundreds of years."

To get the full experience, take the tour yourself. It's a great way to spend the morning, and it's over just in time for lunch at one of the nearby restaurants.